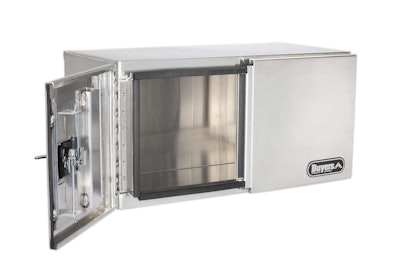 Buyers Products' barn door underbody toolboxes, available in 0.1-inch-thick polished diamond tread aluminum or 0.125-inch-thick smooth aluminum, feature a full-perimeter D-bulb seal to help protect against leaks.
The underbody boxes that are 18, 24 and 30 inches wide have a single left-swing door with a single point latch, while models that are 36 inches or wider have double barn doors and feature full-access openings with no center post. A locking three-point T-handle compression latch with a low-friction roller helps provides secure storage.
For more information, go to www.buyersproducts.com.