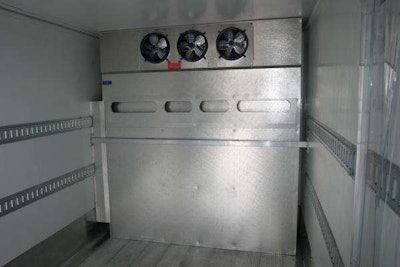 Johnson Refrigerated Truck Bodies' BlizzardLT features the company's EMX Series all-electric refrigeration technology that eliminates diesel fuel and having to turn units off to comply with noise abatement rules in loading and unloading areas.
The truck body is designed for added flexibility for food distributors and is exempt from the California Air Resources Board's Transport Refrigeration Unit regulations.
For more information, go to www.johnsontruckbodies.com.