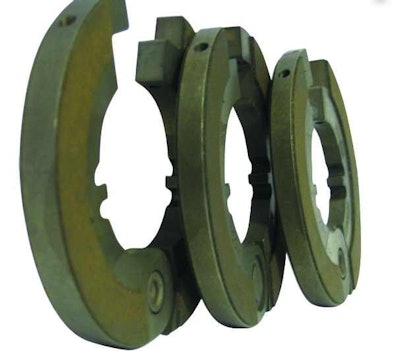 TRP's line of clutch replacement components includes hinged-locking clutch brakes and high-temperature pilot bearings designed to withstand hotter temperatures. The hinged locking clutch brakes, including torque-limiting and two-piece clutch brakes, are available in 1¾-inch and 2-inch sizes.
The high-temperature pilot bearings are engineered for high-torque engines that operate at low rpm and higher temperatures; they come in 2.833-by-1.179-inch and 2.440-by-.985-inch sizes.
For more information, go to www.trpparts.com.