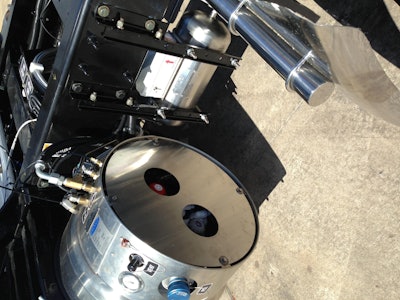 Chart's Cold-Fuel Pressure Builder for LNG vehicle fuel systems is designed to provide compatibility with fuel stations optimized for various engine technologies.
The device is engineered to operate when undersaturated or cold fuel is dispensed, enabling a modest increase – typically 4 to 6½ percent – in fuel density to provide adequate driveaway pressure after fueling. The device uses the vehicle's electrical system for saturation energy and is capable of saturating the fuel in the vehicle's tank if necessary.
For more information, go to www.chartindustries.com.