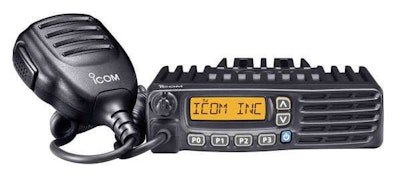 Icom America's F5220D Series entry-level mobile two-way radio is suited for on-the-go users who need seamless roaming, rugged construction and digital flexibility on location and between sites. Roaming scan automatically finds a new site if a signal's condition worsens as the user moves.
The channel announcement function reports the channel number audibly, allowing users to make radio adjustments without having to look at the radio. The GPS-compatible radio's 4-watt front-facing speaker delivers loud audio and digital clarity even as subscriber units move through a large regional area.
The mobile's tough aluminum die-cast chassis and polycarbonate front panel are built to MIL-STD 810 specifications. For more information, go to www.icomamerica.com.