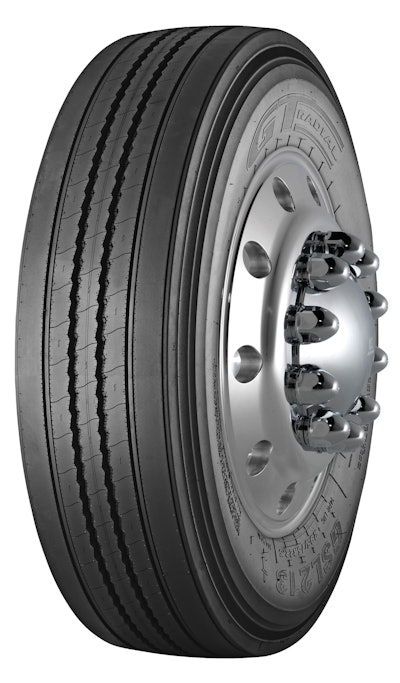 GITI Tire USA's 16-ply rating version of its GT Radial GSL213FS (low-profile size 295/75R22.5) long-haul steer tire is designed for tractors with higher front-end axles and gross vehicle weight.
The U.S. Environmental Protection Agency SmartWay-verified tire is engineered to provide a higher load-carrying capacity and added pressure compared to the 14-ply offering.
For more information, go to www.gtradialtrucktires.com.