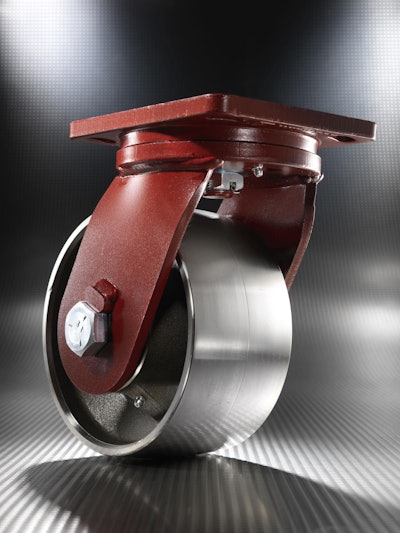 Hamilton Caster's Enhanced Precision Super Duty 5-ton caster series accommodates wheel sizes ranging from 6 inches in diameter and 3 inches wide up to 12 inches in diameter and 4 inches wide. Wheel options include clear-coat drop-forged steel, heavy-duty cast nylon and six different types of polyurethane tread.
The casters are available with easy-rolling maintenance-free double-sealed precision ball bearings or hard-wearing precision-tapered roller bearings. The wheels ride on 1-inch-diameter grade 5 axles.
For more information, go to www.hamiltoncaster.com.