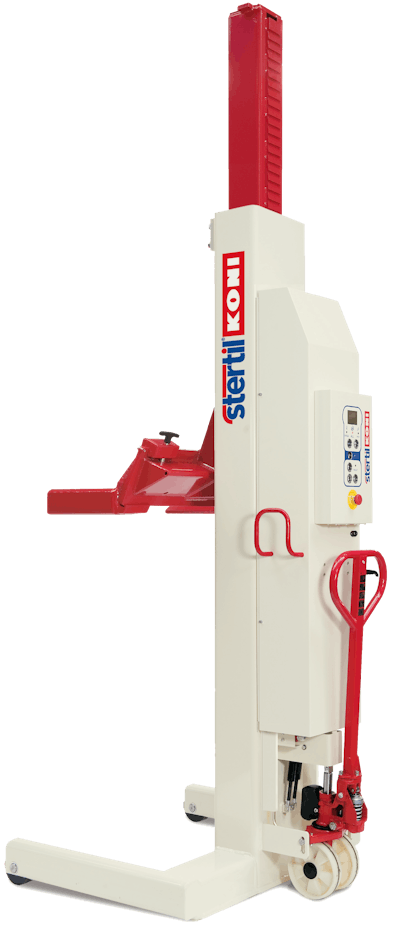 Stertil-Koni's ST 1085 heavy-duty mobile column vehicle lift features a lifting capacity of 18,500 pounds per column and is equipped with extra-long adjustable forks of 14 inches to raise all types of vehicles, including those with super single tires.
The width between the lifting forks is adjustable so that vehicles with variable wheel diameters can be lifted. A Multi Master System equipped with a control box on each individual column is designed to allow the interchangeable columns to be operated individually, in pairs or as a complete set with the touch of a button.
The ST 1085 is available in four control system options. For more information, go to www.stertil-koni.com.