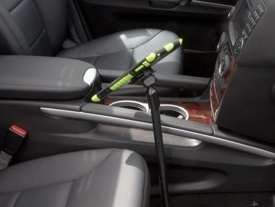 Mobile device case provider Trident Case has teamed with mount manufacturer Arkon to provide case and mount packages designed to protect and extend the life of mobile devices used in professional driving applications.
Arkon mounts are designed to provide optimal mobile device viewing and placement and range from temporary to permanent. Trident's Kraken A.M.S. Series cases, the company's most rugged line, are designed to work with many Arkon mounts and are rated to withstand rain, dust, drops and intense vibrations.
For more information, go to www.tridentcase.com.