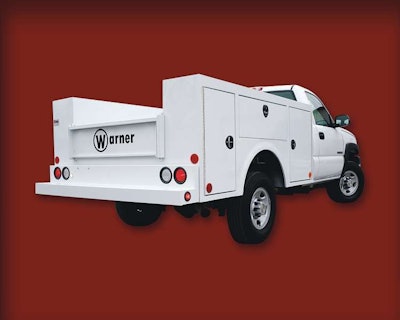 Warner Bodies' Select II service body features the company's FlushFinish door system designed for doors, when closed, to be flush with the body panels and not overlapping. The doors are constructed of galvannealed steel with added corrosion-inhibiting properties and are mounted to the service body's structure using a vertically slotted system that enables doors to be adjusted, serviced or replaced easily without welding.
The stainless-steel piano-style door hinges are left unpainted to prevent chipping paint from migrating from the hinges to the body and causing corrosion. Doors are available with standard locking hardware as well as compression T-style latches for added moisture resistance. Shelving systems are adjustable, and panels between compartments can be removed to accommodate longer equipment.
For more information, go to www.warnerbodies.com. For more vocational equipment, check out a few highlights from last year's Work Truck Show.