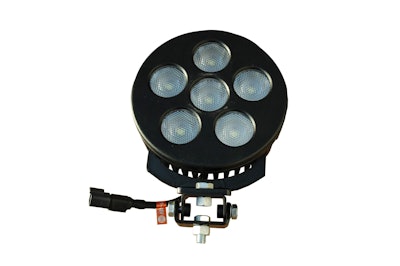 Larson's 1830L LED is built to provide high output in a rugged yet compact design under demanding conditions. The LED, which features 5,400 lumens of light output and a rugged aluminum shell, is designed to project a beam 675 feet in length in spotlight configuration or produce a beam 270 feet long by 240 feet wide in floodlight configuration.
A stud and trunnion mount is engineered to facilitate easy installation by drilling a 3/8-inch hole. The light is sealed to help prevent ingress of dust, dirt and humidity and can be used on vehicles with 12V and 24V DC current.
Larson also offers its Heavy Duty 300 Watt LED Light that features more than 29,000 lumens of light output, an inline transformer and rugged waterproof construction. For more information, go to www.magnalight.com.