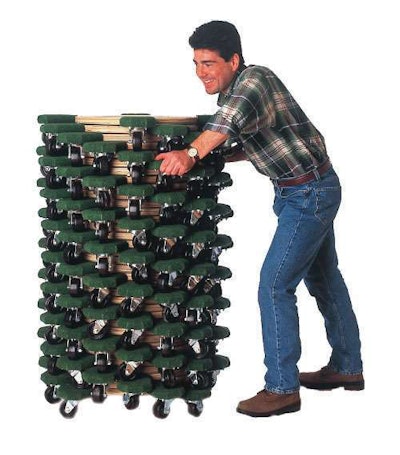 Faultless Caster's Morgan Stacking Dolly is designed to make moving and storage easier by moving as a unit and taking up less space by allowing as many as 35 dollies to be stacked in one 40-inch column.
Each dolly weighs 14 pounds and is fitted with hard rubber wheel casters for added mobility and to handle loads as heavy as 800 pounds. The dolly is constructed of 1-inch plywood and carpeted legs and can stack wheels-down for moving and wheels-up for trucking, while its built-in hand grip is designed for easier carrying and stacking.
For more information, go to www.faultlesscaster.com.