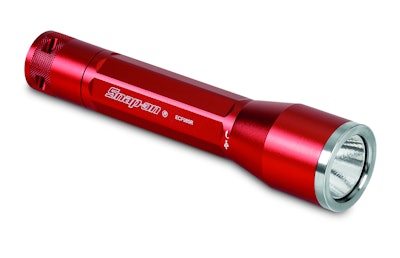 Snap-on's high-performance flashlight features a patented optical system designed to produce a highly accurate beam of light with an electronically controlled output.
Available in red and titanium, the flashlight is built to provide accurate projection with three settings on the end cap that can activate constant and momentary high- and low-power modes. The flashlight has a 50,000-hour LED life and a stainless-steel head for added durability.
Snap-on also offers a Focusing LED Flashlight with a focus-lock system, one-handed slide focus and a 426-foot beam distance. For more information, go to www.snapon.com.