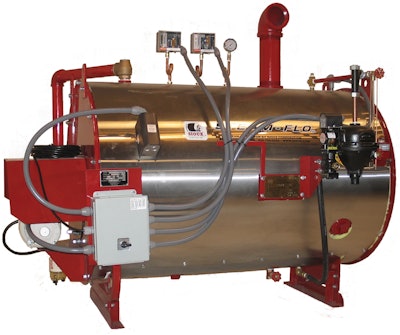 Sioux Corp.'s Steam-Flo steam generators are a portable source of low-pressure steam and are suited for accelerating the curing process in precast concrete operations, heating aggregates for ready-mix concrete operations, sterilizing soil, heating railcars, degassing tanks and thawing frozen pipes and culverts.
The units operate at 15 psi and are available with diesel fuel, LP or natural gas-fired power burners, stationary or trailer-mounted models, self-contained packages and other custom options.
For more information, go to www.sioux.com.