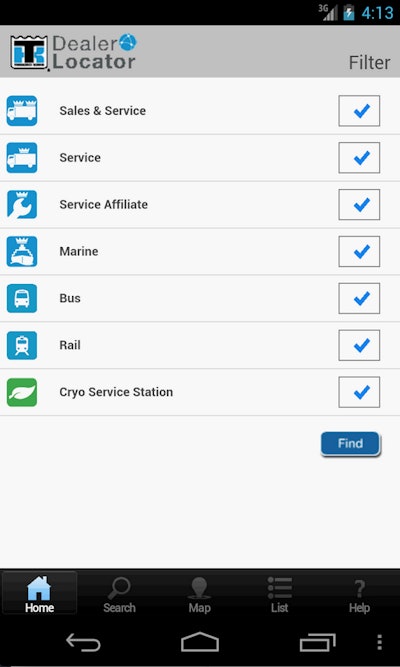 Thermo King, at the 2015 Mid-America Trucking Show in Louisville, Ky., Wednesday, said the company has enhanced its mobile app, which now not only serves as a dealer locater tool, but also provides safe locations to drop off and pick up loads.
Thermo King vice president of product management, marketing and business development Doug Lenz says the new Dealer Locator has been simplified, and allows users to more quickly find dealers, their contact information, website and hours of operation.
The Dealer Locator is also networked with Thermo King's Drop Yard Referral System, which Lenz says provides users a safe and secure location for dropping off and picking up of waiting loads and trailers and find overnight parking in 2,250 stalls at Thermo King's dealership network.
Gayatri Abbott, director of smart products and telematics, says truckers who use the service would be charged a small fee for overnight parking, adding that longer-term parking or extended trailer drops were available.
Lenz adds you do not have to be a user of a Thermo King unit to use the service.