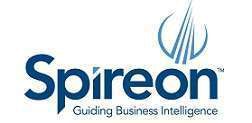 Spireon, a provider of mobile resource management (MRM) and business intelligence, added a Driver Performance Program and mobile app to its portfolio.
Designed to be a fun, engaging incentive-based system, the new program lets individual drivers and teams of drivers compete for rewards and recognition during a competition season.
Drivers can view their rankings and scores through the mobile app.
Fleet managers have access to driver performance data to provide recommendations and coaching and to generate detailed reports.
"The Spireon Driver Performance Program signals a significant evolution in the telematics industry, taking rich data and putting it into action by empowering the fleet drivers and operators with an exciting program full of positive reinforcement, recognition and incentives," said Steve Blair, senior vice president of enterprise sales at Spireon.
Customers have seen up to a 50 percent drop in accidents by helping drivers identify and improve on risky behaviors such as speeding and aggressive driving, Spireon says. They have also seen cost savings through fuel purchase reductions up to 15 percent, and up to 50 percent in idle time reduction.
"For us, the connection between driver performance and business results is crystal clear," added Kris Peterinelli, director of Fleet & Pharmacy Logistics, Triad Isotopes. "We quickly recognized a return on investment with our Spireon Driver Performance Program deployment, achieving significant operational cost savings in addition to the significant benefit of having drivers that enjoy the engaging program format."