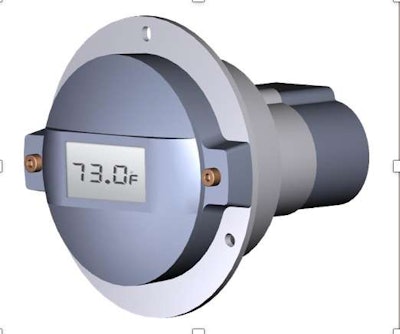 Anytrek Corporation announced ThermoTrack, an online digital tanker thermometer designed to help fleets comply with the FDA Food Safety Modernization Act.
ThermoTrack includes a GPS tracker as well as a 4G/LTE modem and provides hourly updates on road tanker cargo temperatures and location.
Designed to be a screw in replacement for existing analogue tanker thermometers, ThermoTrack is self-contained and requires no modifications to the tanker. The device can run on its internal batteries for up to 12 months, the company says, with reporting every 60 minutes to Anytrek's secure cloud based servers via the 4G/LTE spectrum.
Twelve months' worth of rolling data is saved in the internal flash memory as a double secured data backup. Real-time battery levels are displayed on the portal and low battery warnings will be sent as a mobile alert and also appear on the web portal.
The web portal and smartphone apps give visibility of real-time location, route and temperature data and provide a record of the cargoes condition throughout the entire trip.