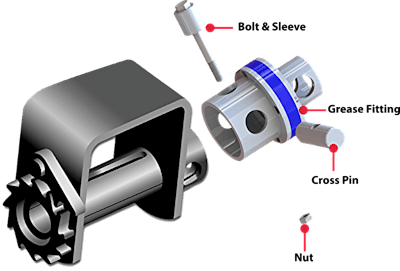 Ancra Cargo released its 2019, 50th Anniversary full line catalog of cargo handling, securement and restraint systems.
"Our new 2019 Full Line Catalog illustrates our continued advancement of engineered technology along with an expanding lineup of decking systems," says Larry Bethel, Ancra Cargo president. "The catalog is organized to save you time and effort."
The catalog has cargo systems for flatbed, interior van, auto transport and utility tie downs to meet load securement requirements.
In addition to the above mentioned, the catalog has the following product sections: Lifting Slings, General Hardware & Webbing, Safety and Emergency Equipment, and General Information.
The 2019 Ancra Product Catalog is available now in print and PDF formats. To download a copy of the catalog click here.