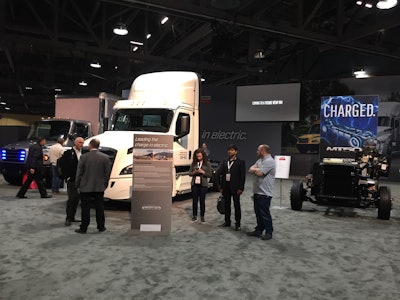 With some trade events cancelling during a COVID resurgence, experts caution that it's too early to tell if the latest variant of the disease will have any serious economic impact.
ACT Research's 65th Seminar, FTR's 2021 Transportation Conference, the North American Commercial Vehicle Show and NTEA's 2021 Truck Product Conference are among industry events that were cancelled by organizers as disease experts continue to warn about the highly contagious Delta variant which has led to breakthrough cases among the vaccinated.
"It's much more contagious. That's why it's become so dominant," said Dr. William Schaffner, medical director of the National Foundation for Infectious Diseases. "You can think of it as outrunning all the other strains."
[Related: Majority of drivers say they would resist vaccine and COVID testing requirements]
Though roughly 90% of current COVID cases are of the Delta strain, Schaffner said "the current vaccines do pretty well against Delta," and though breakthrough cases among the vaccinated are a concern they're typically "not severe enough to get you into the hospital."
News like that helps to build confidence for analysts at ACT Research and FTR who ultimately say it's still too early to nail down any significant effects on the market from the latest COVID wave.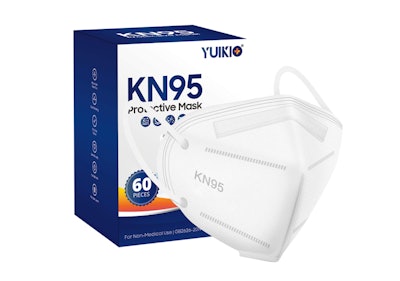 "I think the jury is still out on what effect this fourth wave will have on the economy," said FTR Vice President of Trucking Avery Vise. "As of today, we still do not have any hard data that shows a major impact aside from cancellation of some events. Of course, we're still only a little more than a month into this wave, so it's early yet. Even initial claims for unemployment benefits are still falling as of the week ended August 14.
"Wall Street last week seemed to think lower retail sales in July was a harbinger of bad things to come, but I think that's off base," Vise continued. "Retail sales eased from what was an extraordinary and unsustainable level absent the level of stimulus we got last spring. Moreover, the biggest factor was a drop in automobile and light truck sales, which were destined to fall due to depleted retail inventories."
ACT Research President and Senior Analyst Kenny Vieth said if the Delta variant keeps people homebound their spending will likely shift from experience-oriented events like dining out and traveling to online shopping as was the case during the first wave of the disease last year.
"As far as freight goes, we have to remember that people staying at home and ordering stuff was the driver, along with stimulus, of this unprecedented freight cycle," Vieth said. "If the Delta variant keeps people home, it will actually slow the expected transition from consumer spending on goods to experiences.
"So on one hand, the change will be positive," Vieth continued. "On the other, those sectors of the economy that have been battered like dining, travel, entertainment, etc. are likely to see a slower recovery in a period with less government appetite for stimulus. Fingers-crossed that people get vaccinated so that we can move beyond this renewed period of suffering."
Trade show gamble
Regardless of vaccination status, attending large events invites greater risks for illness, Schaffer said.
"Let me put it in perspective this way," Schaffer said. "The infectious disease doctors in this country have an organization called the Infectious Diseases Society of America. It's an academic research professional organization. They have an annual meeting in October. This year, once again, it's virtual."
[Related: Mask-wearing apparently back in vogue as COVID Delta cases surge]
For those attending truck-related events, Schaffer expressed additional concern.
"I don't like to deal in stereotypes, but this may be a crowd that at least has a substantial proportion of people who still have not embraced vaccine," he said. "But I wouldn't even think of attending an event without being vaccinated."
Schaffer recommended wearing an N95 or KN95 mask for better protection against COVID.
"The N95 and KN95 masks clearly provide a superior barrier," he said. "That's what we use in healthcare when we go into isolation rooms."
Be sure to cover your nose completely and shave off facial hair wherever the mask makes contact on your face.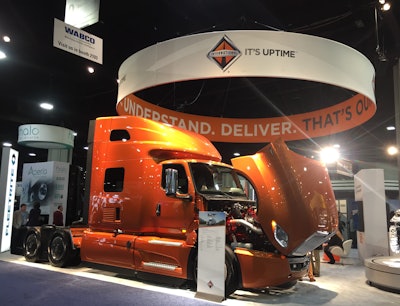 "There's no point in getting these more efficient masks if you don't wear them correctly," Schaffer said.
If possible, the best option is to refrain from attending large gatherings.
"You can see that's what the infectious disease experts are doing," Schaffer said. "They're staying home and they're being very cautious. They're being very careful about any kind of group events, whether it's to worship, to entertain or anything like that. They're once again kind of withdrawing more and more because of the contagiousness of this Delta variant."
That might also be the approach some trade show attendants are taking. Rick Ashley, president of Octane Vehicle Transportation Mobility, noted how attendance at the recent FDIC International event for fire rescue professionals in Indiana was sharply reduced from their prior event in 2019. Attendance this year was roughly 23,600, a 32% drop from 2019.
"It was very noticeable in the halls and even on the street where you would usually see large packs of firemen traveling together to dinner and so on," Ashley said of the event which is held annually for fire rescue professionals across the globe.
Ashley is heading to TMC's Annual Meeting & Transportation Technology Exhibition next month in Cleveland.
"I'm hosting two press conferences at TMC, so I also see trade shows as a critical way to connect my clients with the media and to connect with them myself," he said.
"I think the precautions put forth by TMC are noble," Ashley continued. "They're encouraging mask-wearing and are providing masks as well as asking folks to observe all the hygienic practices we've all become familiar with over the last year-and-a-half."
In addition, TMC, according to its website, is asking attendants to get vaccinated, practice social distancing and refrain from attending if feeling ill.
Even with health protocols in place, Ashley said the transition back to trade shows can be a little unnerving at times.
"Walking through several areas of congestion [at FDIC], I just remember thinking, 'I hope my immune response to the vaccine was good enough to protect me,' he said.
So far, so good.