Trucking news and briefs for Wednesday, June 8, 2022:
Waymo, Uber Freight partner for autonomous truck development
Uber Freight and Waymo Via on Tuesday announced a long-term, strategic partnership to connect their technologies and deploy autonomous trucks at scale on the Uber Freight network.
The partnership brings together Waymo's autonomous driving technology with the scale of Uber Freight's network and marketplace technology, unlocking a roadmap for the thoughtful and safe implementation of autonomous trucks on America's roads, the companies said.
"This agreement is an important milestone that includes a deep product integration and long-term collaboration roadmap that involves building the tools and infrastructure specific to the successful deployment of autonomous trucks for Uber Freight's shipper and carrier customers," the companies said in a press release. "Carriers that purchase trucks equipped with the Waymo Driver in the future will be able to opt-in to Uber Freight's marketplace through user-friendly applications that enable them to seamlessly deploy their autonomous assets on the Uber Freight network."
Uber Freight said the applications will provide a streamlined experience for onboarding, load booking and execution, trailer transfers, and payment, while also enabling an ecosystem where human drivers and autonomous trucks can collaborate effortlessly in a hybrid network to move freight.
"Uber Freight's extensive, efficient and reliable digital network is essential to making autonomous trucks a reality," said Lior Ron, Head of Uber Freight. "We are uniquely positioned to be the preferred network for autonomous trucks, with the scale and the marketplace expertise to deploy autonomous trucks in a way that benefits the entire industry. This partnership is an exciting leap forward and we are proud to work alongside the amazing team at Waymo Via to pioneer a hybrid freight network that truly empowers carriers and will ring in a new era of logistics."
Both companies believe autonomous trucks will tackle the long-haul portion of driving in the future, allowing drivers to shift into short-haul jobs that enhance the trucking's quality of life.
Additionally, the companies will explore what the transfer hub model could look like with Uber Freight's universal trailer pool program, Powerloop, for easy and fast transfers between AV trucks and human drivers, streamlining operations between the first, middle and final mile.
As part of the agreement, Waymo Via intends to reserve billions of miles of its goods-only capacity for the Uber Freight network. For shippers, the scale and depth of this partnership means that Uber Freight, alongside Transplace, will be able to integrate autonomy seamlessly into shipper networks and advise on how best to adjust their supply-chain strategies for a hybrid network future -- where autonomous trucks and human-driven trucks operate side by side to move freight more efficiently and safely.
"Uber Freight's network of shippers, carriers, and marketplace technology is a great match for the Waymo Driver," said Charlie Jatt, Head of Commercialization for Trucking, Waymo Via. "Through this partnership, we can empower carriers to fully utilize their investments in the Waymo Via solution through Uber Freight, and create a great experience for shippers, while keeping our focus on developing the core Driver technology."
Diesel prices erase recent declines, soar to new record high
Following a three-week stretch in which diesel prices across the U.S. dropped an average of 8.4 cents, prices reversed that trend during the week ending June 6 and jumped 16.4 cents to a new record high, according to the Department of Energy's Energy Information Administration.
The U.S.' average price for a gallon of on-highway diesel is now $5.70 -- 8 cents higher than the previous record high of $5.62 during the week ending May 9.
During the most recent week, prices increased in all regions except New England and the Central Atlantic region, which saw decreases of 3.1 cents and 2.9 cents, respectively.
The largest increase was seen in the West Coast less California region, where prices jumped by 32.9 cents, followed by California, which saw a 28.9-cent increase.
The nation's cheapest diesel can be found in the Gulf Coast region at $5.31 per gallon, followed by the Midwest region at $5.47 per gallon.
The most expensive fuel is in California at $6.83 per gallon, followed by the Central Atlantic region at $6.20 per gallon.
Prices in other regions, according to EIA, are:
New England -- $6.20
Lower Atlantic -- $5.71
Rocky Mountain -- $5.59
West Coast less California -- $6.00
ProMiles' numbers during the same week saw fuel prices increase by .02 cents, bringing its national average to $5.43 per gallon.
According to ProMiles' Fuel Surcharge Index, the most expensive diesel can be found in California at $6.54 per gallon, and the cheapest can be found in the Gulf Coast region at $5.17 per gallon.
XPO names chief information officer for brokerage spin-off
XPO Logistics (CCJ Top 250, No. 6) announced that Yoav Amiel has been appointed chief information officer for the planned spin-off of the company's asset-light brokered transportation platform.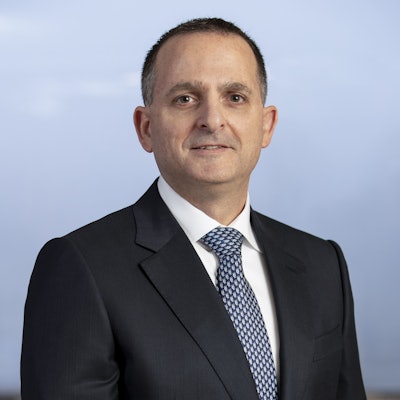 Amiel currently leads the technology organization for XPO's North American transportation division led by Drew Wilkerson, who, as previously announced, will be chief executive officer of the spin-off company. Amiel is a technology leader with 25 years of experience, including senior positions with world-class digital marketplaces.
He joined XPO in 2018 as vice president of technology and has been instrumental in driving rapid industry adoption of the XPO Connect digital brokerage platform, the company said. In 2021, his responsibilities were expanded to include strategic leadership as senior vice president of technology.
Prior to XPO, Amiel served as director of product at Amazon and as head of product -- machine-learned maps with both Uber and Microsoft, among other leadership roles.
"I've seen firsthand how Yoav's expertise in transforming traditional transportation processes enhances the outperformance of our truck brokerage business, while delivering significant benefits to customers," Wilkerson said. "His expertise will be an even stronger asset to the standalone company with a pure-play brokerage model."
As previously announced, XPO intends to spin off its asset-light brokered transportation platform from its asset-based less-than-truckload business, creating two separate, publicly traded companies with vast growth prospects in North America. XPO's truck brokerage service will be the largest component of the spin-off, with complementary brokered services for managed transportation, last mile logistics and global forwarding.
On June 2, XPO announced that it had filed a confidential Form 10 registration statement with the U.S. Securities and Exchange Commission for the spin-off, which the company continues to expect to complete in the fourth quarter of 2022.