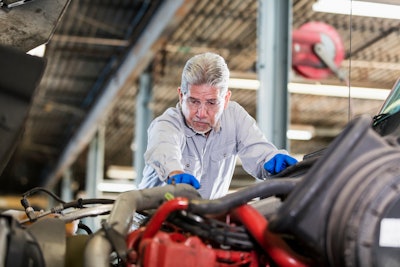 Technicians need to know not only what is expected of them, but also how well they are meeting expectations.
A properly structured performance evaluation can do that, but it also can help technicians improve their performance and allow managers to lay out career development opportunities.
To begin, you must first determine the frequency of the review.
Once a year seems like too long a period in which to gather the data you need to relay to the technician about their performance. Consider conducting reviews every six months, and make sure that during that time you are observing and documenting their performance.
One of the two meetings can be an annual review for raises. The other can be more of a touchstone to see how things are going and to make any mid-course corrections.
A quick note: Make sure these reviews take place someplace where the technician will be comfortable, but also have privacy. Some technicians maybe intimidated about coming to the boss's office, so try to find neutral ground for the review.
You want to enter the review meeting with the positive things you have seen along with areas where you think they can improve. Having concrete examples of behavior helps focus the discussion and lets the technicians know you are aware of the work they do.
Many technicians will be surprised that you can cite specific examples, which indicates that you have been paying attention to them and their work.
During the meeting, review expectations from the last review and then give examples of times when the technician met or exceeded expectations. Make sure you are as specific as possible with your expectations and quantify things where you can. This can include things like completing 10 preventive maintenance services in a given week.
Depending on whether the technician is hitting this goal, you may need to change the goal or provide the tech with additional training. It is always best to use positive reinforcement to help the technicians hear your feedback in a way that is motivating and not demoralizing.
Once you've reviewed expectations, solicit input from the technician on how they think things are going. Ask them for suggestions on improving shop processes and repair procedures. They are the ones maintaining and repairing the trucks, so they undoubtedly have some suggestions on ways to complete tasks more efficiently and improve the overall quality of repairs.
You can now reset expectations and goals for the future, making sure to let the technician know about any training programs in which you expect them to take part. It can include completion of ASE certifications in a certain timeframe. Remind them that the training is to help make them more effective and efficient at their jobs, not to overwhelm them with more work.
The next step is to talk about growth and development opportunities. While some people will be content to work on trucks for their entire career, some technicians may aspire to grow within the company and take on more responsibility. Knowing this allows you to tailor a development plan to meet their career goals.
It is important to remember that in addition to the quantifiable skills of being able to complete a certain number of PMs in a week, or completing repairs without comebacks, there are some other more subjective behaviors that a good tech possesses. You will want to discuss those during a performance review.
This includes things like communications and listening. You need to discuss how well they communicate with customers and their peers. Are they respectful? Do they respond in a timely manner?
Teamwork is another skill to explore because it is important that technicians function as part of a team. They also need to have a focus on both their internal and external customers. And, finally, spend time discussing their decision-making abilities and their acting in a responsible manner.
These performance reviews need to be more of a dialogue between the manager and the technician, not a monologue where the manager talks and the tech listens. Give the technician plenty of opportunity to provide input on what they think is going well and what needs improvement, and also to talk about how they see themselves fitting into the organization going forward.
If a technician feels like their input is valued – and if they are able to see a career path – they are more likely to stay and will be more engaged and will do a better job.
Matt Copot Vice President of Maintenance at Transervice Logistics Inc. is responsible for overseeing the company's warranty, purchasing, quality assurance, fleet systems and training programs. Copot began his career in the transportation industry in 2003 with Roadway Transport Corp. and was most recently with Holland Freight in Holland, Michigan, where he held posts as Director of Maintenance, Regional Manager and Shop Manager.