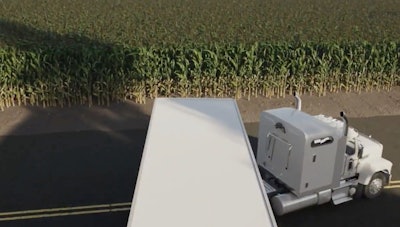 Truck driver John Doe was up at dawn and impatient to get on with his day.
Knowing he had a long drive ahead, Doe popped into the cab of a truck at his company's terminal and hastily hooked up to a 48-foot reefer trailer. He cranked the landing gear and performed a quick walk-around inspection.
After passing through the gate, Doe turned right onto the highway. Suddenly his trailer broke loose and sailed gracefully across the highway into a cornfield and turned over with a mighty "thud."
Doe contested that the fifth wheel or kingpin was defective. The hookup sounded and felt solid enough.
Was this accident preventable or not?
The National Safety Council ruled the accident was preventable, noting that a proper pre-trip check of fifth-wheel engagement is essential and ruled that trucker John Doe had not locked the trailer brakes and pulled forward to see if the pin had been solidly engaged or visually checked for a proper connection.