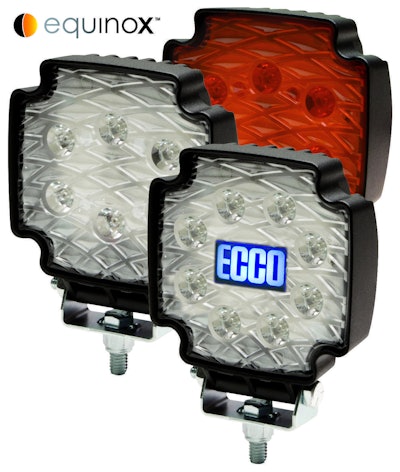 Ecco's Equinox LED worklamp is designed with a modern housing shape and grille recessed in the lens, as well as an illuminated company logo designed to provide both a modern look and added safety as an obstruction marker light.
The Equinox line includes an amber model suited for low-visibility situations such as dust, snow and fog, as well as areas where the use of rear-facing white lights is prohibited by law. All models feature a polycarbonate lens and aluminum housing.
Ecco also offers the 7965 Series Pulse II LED beacon that combines traditional strobe-style housing with LED innovations. For more information, go to www.eccolink.com.