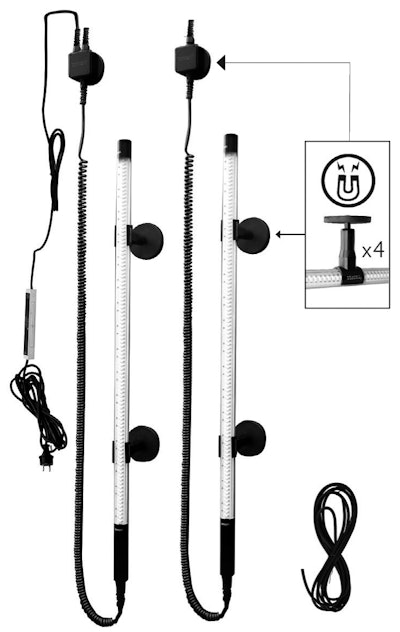 Rotary Lift's Tech Lights LED series is designed to meet a variety of service bay needs. The shop lights are available in three kits and come with mounting clips that are magnetic, so the lights can be set up in a variety of locations without drilling.
The two-post lift kit (P/N FA5701) includes two 32-inch-long light units, each embedded with 96 LEDs and fitted with two magnetic mounts. The four-post lift kit (P/N FA5700) includes four 48-inch-long 1-inch diameter light units and eight magnetic mounts. The handheld battery-powered single Tech Light shop light (P/N FA5702) features a light wand with a magnetic hook for hanging on the vehicle or lift.
For more information, go to www.rotarylift.com.