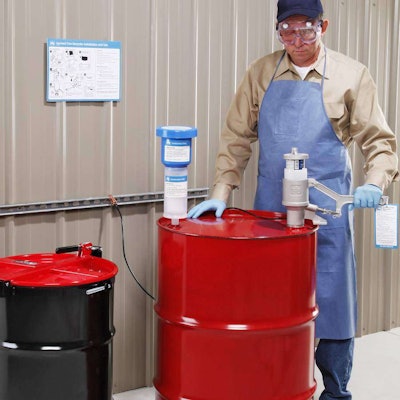 New Pig's Aerosol Can Recycler is built to puncture aerosol cans, rendering them exempt from hazardous waste disposal regulations when properly emptied, eliminating the risk and expense associated with pressurized aerosol disposal.
Designed for use with domed, mini, standard and jumbo aerosol cans, the Recycler threads directly into a 2-inch bung on a standard 30- or 55-gallon steel drum, where an angled carbide pin punctures cans cleanly without leaving jagged edges.
Residual liquids drain directly into the drum, and a two-piece coalescing filter/carbon cartridge captures the odors and potentially harmful VOCs. For more information, go to www.newpig.com.