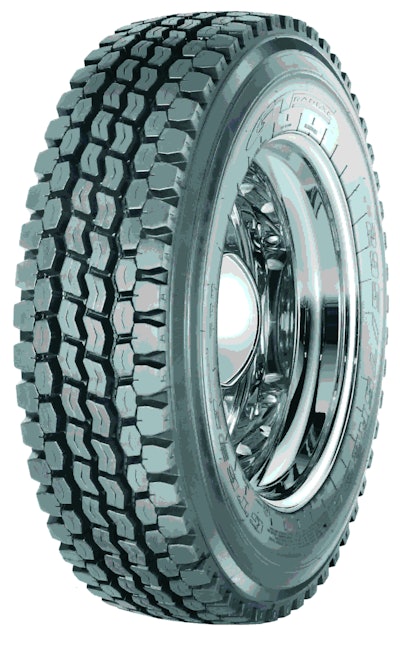 Giti Tire's GT Radial GT639 nondirectional regional drive tire is engineered for high-mileage high-scrub applications. The tire has a 30/32-inch tread depth for added service life, while an open-shoulder tread pattern helps provide added traction, and a wide footprint and square shoulders help enhance stability.
The GT639 features the company's proprietary Equal Force Casing carcass technology designed to enable an optimal tire footprint and equal force distribution for better control and regular tread wear. With Giti's Cap Base Design, the cap layer provides added wear-resistant qualities, while the base rubber between the top layer and the casing includes a cooler running formulation that helps insulate the casing from heat buildup. The company's Duo Filler Technology is a combination of hard and soft bead fillers; the soft bead filler helps provide a more comfortable ride and smoother handling, while the hard bead filler is stiffer to facilitate improved durability.
The tire is available in four sizes: 11R22.5, 295/75R22.5, 11R24.5 and 285/75R24.5.
Giti Tire U.S.A. Ltd., www.giti.com