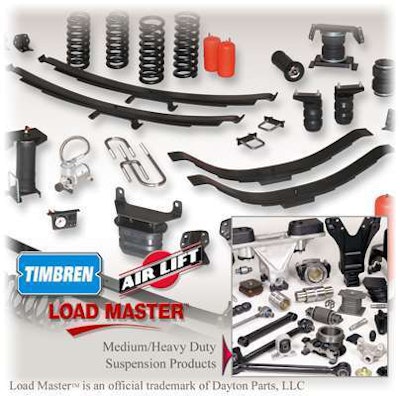 Dayton Parts launched a new line of trailer accessories to complement its current offering that includes components for air supply management, antilock braking systems, tire inflation systems, hub caps and brass fittings.
The new offerings include air coils, power cables, pogo sticks, gladhands and tire inflation components. Accompanying the launch is a new trailer products catalog, publication 233-2018.
Stock is immediately available at all Dayton Parts facilities: Harrisburg, Pa.; Lewisville, Texas; Edmonton, Alberta; and Mississauga, Ontario. To order, customers can visit DaytonParts.com or call 800-233-0899.