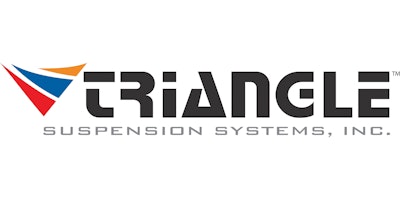 Triangle Suspension Systems announced improvements to the corrosion protection of its multileaf and parabolic springs by adding a new high-performance, corrosion-resistant water-based coating.
Triangle said it evaluated several coatings for salt spray corrosion results, dry time improvements and process capabilities. Since the new coating continues to be a water-based product and low in VOCs, it is compliant to today's environmental rules and guidelines and does not require a warning label, according to the company.
The upgraded leaf spring products are available throughout North America from Triangle's network of 1.400 distribution locations.