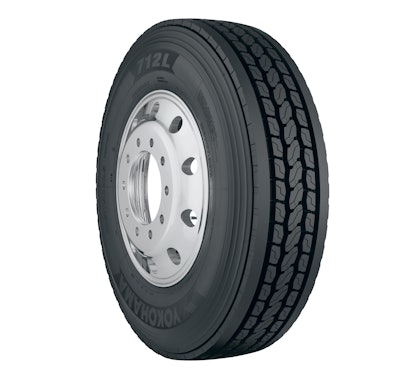 Yokohama Tire announced that the 712L, its new long-haul drive tire, meets the industry's required performance criteria for severe snow service. All four sizes of the SmartWay-verified 712L – 295/75R22.5, 11R22.5, 285/75R24.5 and 11R24.5 – will carry the three-peak mountain snowflake symbol on the sidewall.
"Applying the three-peak mountain snowflake symbol verifies the capabilities of the 712L in adverse weather," said Tom Clauer, Yokohama's senior manager of commercial and OTR product planning. "The deep-tread 712L offers superb traction, outstanding wear resistance, top-tier fuel efficiency, plus tough, durable construction, making it an excellent year-round tire for fleets."
The 712L is manufactured at Yokohama's plant in West Point, Miss.