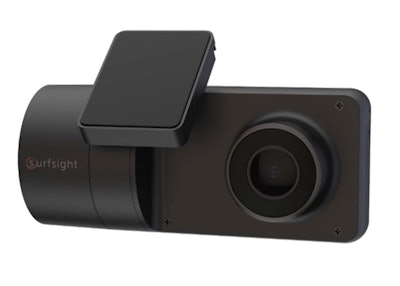 Telematics provider Geotab will be taking a different approach going forward by creating an Order Now program to allow its customers to expand their platform at the click of a button.
Geotab is one of the largest telematics service providers (TSPs) for fleets, with more than 40,000 customers and 2.2 million vehicle subscriptions of which 630,000 are Class 6-8 trucks. This week Geotab held an online conference, Geotab Extend, that started with one-on-one executive meetings with industry trade press.
Neil Cawse founded Geotab following a stint as CEO of a help desk services company in the 1990s. A Microsoft Gold Partner, the company sold products and services for the Microsoft ecosystem. Cawse founded Geotab in 2000 and used the same type of business model.
Like Microsoft, Geotab has a network of reseller partners that specialize in certain markets. The network has grown to more than 600 companies that specialize in implementing fleet management solutions for customers in transportation, construction, government and other industries.
Colin Sutherland, executive vice president of sales and marketing, describes Geotab's fleet management platform, MyGeotab, as the Microsoft Windows operating system (OS) of fleet telematics.
[Related: Geotab CEO believes telematics market ripe for disruption]
In addition to resellers, Geotab has an ecosystem approach that uses open APIs that allow its reseller community to implement up to 230 products from different technology companies that have integrations with the MyGeotab platform. The integrations give fleets a single sign-on experience.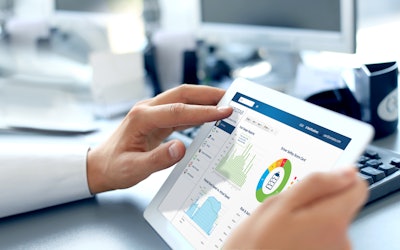 With third-party integrations, Geotab has an extensive portfolio of mobile apps, software add-ins and hardware add-ons that can be activated by contacting suppliers through its Geotab Marketplace. Examples of add-in software applications include electronic forms, reports and routing software.
The MyGeotab platform comes with applications for fleet productivity, ELD compliance and driver safety. To add to the platform, fleets have been using the Geotab Marketplace as a storefront, Sutherland said. The marketplace is not like an app store where users can directly order hardware or download applications. Instead, they have to click a button to request more information for the suppliers they are interested in.
Geotab resellers get a notification from the marketplace when customers requested information about products. At that point they consult with fleets about buying decisions and assist with implementation and support. The Geotab Marketplace approach has pros and cons.
The benefit of having an ecosystem is that compared to other telematics providers Geotab gives fleets a wider variety of products to choose from, but "like most things there is always a compromise," said Cawse. Resellers have to contract with each marketplace partner, and this is difficult to do at scale.
Another downside is that competitors of Geotab tell fleets that Geotab doesn't directly support the products in its marketplace, such as dash cameras and video safety systems. Geotab customers depend on resellers for support, but "some resellers don't support the product as well as Geotab," Cawse said.
Creating an Order Now program
The Order Now program allows end users to buy a third-party product directly from the Marketplace within the MyGeotab platform, which will then be fulfilled by an authorized Geotab reseller. Geotab holds the contract with the marketplace vendor, and the reseller buys from Geotab directly, which "makes everything flow so much better," Sutherland said.
Geotab will also directly support products ordered through the program.
[Related: Telematics offers hope in era of nuclear verdicts]
The first product Geotab will offer through Order Now is a camera system from Surfsight, a company acquired by Lytx one year ago. The Surfsight AI-12 camera system has continuous recording and machine vision (MV) and artificial intelligence (AI) technology.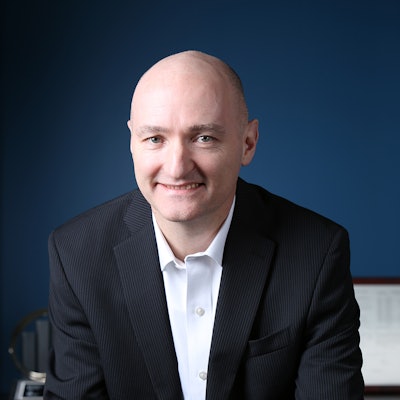 Surfsight AI-12's advanced MV+AI technology helps identify risky driving behaviors that include smoking, eating and drinking, handheld device use, unbelted driver and distracted driver. When connected with Geotab's GO9 telematics device in the vehicle, the camera is able to capture video evidence of sudden acceleration, sharp turns, and harsh braking.
Many other cameras are available through the Geotab Marketplace, Cawse said, that could better match the specific needs of fleets, but smaller fleets want a tightly integrated product that works right out of the box. This is what Geotab is able to offer through Order Now.
"We are working very hard on making it one click and seamless," Cawse said.
Without having an Order Now program, Geotab was running the risk of losing business to competitors who can offer their own cameras and add-ons.
"We are trying to take some leaders in field and make them available more broadly. We treat that product as our own," said Cawse of any product that will be offered through Order Now.