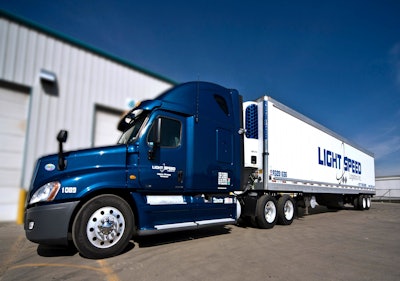 Technology news briefs for the week of May 11, 2021
The sunsetting of the 3G wireless service is planned to be completed by the end of 2022. This year has been a boon for telematics providers, especially those who are converting fleets' 3G devices on trailers to 4G.
Orbcomm shared news that Light Speed Logistics, a Canada-based company that offers trucking, shipping, hauling, freight and logistics services throughout North America, has begun to retrofit its refrigerated fleet with Orbcomm's cold chain monitoring system. Light Speed will also begin installing Orbcomm's solar-powered system for its new dry van trailers.
With the upgrade, Light Speed's refrigerated trailers will track the freight's location and temperature. The dry van trailers will feature Orbcomm's solar panel and built-in cargo sensor.
PowerFleet announced that White Oak Transportation, a dedicated contract truckload carrier based in Decatur, Ala., chose its LV-500 trailer monitoring system for its 875-trailer fleet.
White Oak will use PowerFleet's reporting dashboards and analytics to run automated yard checks and can share trailer location and other key performance indicators with customers to show it is meeting contracted pool requirements, for example. 
Trucker Tools adds new McLeod integration
The Book-it-Now feature in Trucker Tools digital freight management platform has been added to the Digital Freight Matching feature in McLeod Software's PowerBroker, a transportation management system used by freight brokers.
McLeod previously had integrated PowerBroker with Trucker Tools' Smart Capacity predictive freight matching and carrier relationship management application.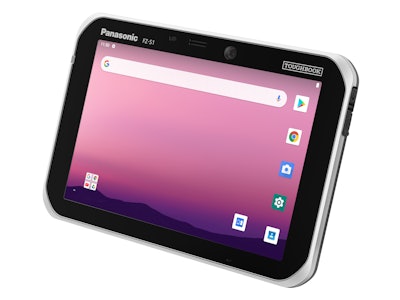 Panasonic enlarges Toughbook lineup with 7-inch Android
Panasonic added the S1, a rugged 7-inch Android tablet for mobile workers in transportation and other industries, to its Toughbook lineup. The S1 is used for capturing and accessing information in the field and is supported by productivity+, an Android ecosystem that enables Panasonic customers to develop, deploy and sustain the Android OS environment in the enterprise.
The Toughbook S1 has a 14-hour battery life and warm swap battery for use across multiple shifts without having to stop and charge. Panasonic says it is the only 7-inch enterprise-grade tablet that enables both landscape and portrait modes so users can view applications in an orientation that best suits their needs.
Pedigree Technologies creates Digital Library for field documents
Pedigree Technologies, which supplies an ELD and telematics platform, has added a Digital Library tool for storing and managing digital documents such as permits, medical cards, images, and other relevant files to use for DOT and field inspections.
Pedigree customers in oilfield, heavy construction, and transportation industries can use OneView's Digital Library as a searchable 'digital binder' for drivers to have quick access to wellsite authorizations, emergency declaration documents, or oversize/overweight permits.