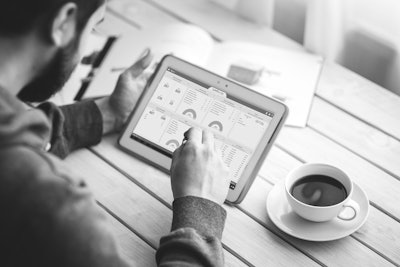 Fleet technology news and briefs for Wednesday, May 5
Fleetworthy hits a triple acquisition
Fleetworthy Solutions has been on an acquisition spree. In the past 24 months it has purchased and integrated software from three companies into its cloud-based compliance and risk mitigation software platform for commercial fleets.
The first two acquisitions were RapidLog and TivaCloud. On Tuesday, May 4, Fleetworthy announced the acquisition of DOT compliance and workflow automation software from Our Safety Department (OSD). Over 1,200 fleets with more than 200,000 drivers and 250,000 assets are now using Fleetworthy to manage risk and comply with DOT, IFTA, IRP and other regulations.
Fleetworthy also recently added an eFleet Mobile app, which enables fleets to request files from drivers who can upload images of documents, licenses, and other items to fleet compliance and safety databases. The eFleet Mobile app is available for customers of Fleetworthy's DQ Managed services as an add-on.
[Related: Fleets change data strategies to reduce risk]
Samsara data mining leads to Fleet Benchmarks Report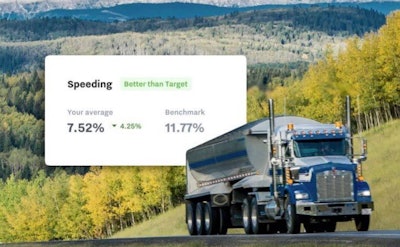 Fleet telematics and ELD provider Samsara has added a Fleet Benchmarks Report for its users to compare the performance of their own fleets to similar fleets across its customer base of 20,000 in segments that have similar driving characteristics, which include vehicle type, vehicle utilization and average trip length.
The new report has three key categories: Harsh events (harsh braking, harsh acceleration, and harsh turns); Speeding (light, moderate, heavy, and severe); and Idling. Users can see how they compare to the top 10% of their fleet segment, the average of the segment, or all Samsara customers for a selected time period.
[Related: Samsara adds AI-powered 'site' cameras]
Garner Trucking digitizes wellness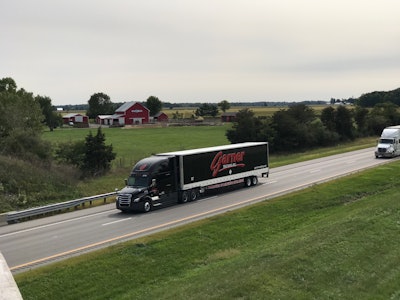 Garner Trucking is introducing the Rolling Strong wellness program company wide, by providing the Rolling Strong app at no cost to its 120 employees, including 90 drivers.
"Rolling Strong's program was very attractive to us because it puts health and wellness front and center for our employees," said Sherri Garner Brumbaugh, president and CEO of Garner Trucking. "Its driver-centric and focused approach on how to fit in health and wellness on the road is especially valuable, and we believe it will foster communication with drivers that can help us maintain our lower than average turnover rate."
[Related: Fleets make digital push to change unhealthy driver habits]
Verizon Connect appoints new GM
Verizon Connect, one of the world's largest SaaS-based fleet management providers, has appointed Peter Mitchell as General Manager, where he will expand his role as the company's chief technology officer.
Mitchell joined Verizon Connect via the acquisition of Fleetmatics where he served as chief technology officer and co-founder. At Verizon Connect he has led product, engineering and user experience teams across Europe, North America and Asia-Pacific.
Mitchell succeeds former Verizon Connect President Andrés Irlando, who left the company recently to pursue a new opportunity.
[Related: Verizon Connect funneling investments towards 'customer experience']
Webfleet Solutions adds Lytx camera options
Telematics provider Webfleet Solutions, which is a part of Bridgestone, has a new integrated video product option from Lytx that enables users to manage vehicles and cameras from a single interface.
Video event footage from the road and optional cabin-facing HD dash cams is displayed alongside driving data to have the full context of road incidents. Users can also request video from a specific time and position of a previous trip or instantly livestream from the road.
Another hardware option uses artificial intelligence (AI) technology to automatically identify risky behavior such as distracted driving and mobile phone usage. The driver is notified with a visual and audio alert.
[Related: Lytx creates new risk detection alerts without recording video]
Axele TMS has integrated factoring option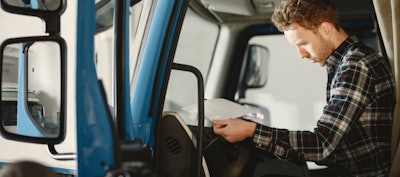 Axele, a transportation management system (TMS) company, has integrated certain features with Apex Capital's freight factoring service. The companies say the integration is aimed at helping small- to medium-sized carriers improve cash flow and save time with accounting processes.
Carriers using Axele are able to connect directly to their Apex Capital accounts without leaving the TMS. With one click, invoice details and supporting documents are sent to the Apex billing portal.
[Related: Advanced load planning tools become accessible to small carriers]
Truckstop.com updates load search
Truckstop.com has updated the design of its load search function, making it easier for users to navigate and access rate information and other features.
The company says that users will benefit from added filters and tags to refine their load search, as well as new tools to compare loads side-by-side, and to negotiate the best rate using a Rate Estimate tool. An interactive map allows for a multi-state search for carriers to find the best load for their needs.
[Related: Schneider adds 'Book it Now' option for loads on Truckstop.com]