The COVID-19 pandemic forced the majority of Americans to change their daily habits and routines – from transitioning to working from home and wearing a mask in public to not eating out as much.
But one group of Americans that had to adjust on the fly while still showing up to work every day like normal was truck drivers. Working from home was not an option, so they had to deal with restaurant closures and other changes while out on the road throughout the year.
Even before the pandemic, truck parking was one of the top concerns for truck drivers, and according to several drivers and small business owners at the Kenly 95 East Coast Jamboree truck show in Kenly, North Carolina, last week, that problem only got worse during the pandemic.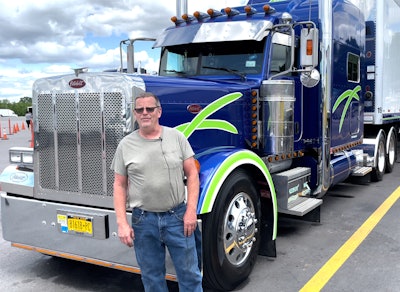 Jeff Walters, an independent owner-operator and owner of Bath, New York-based J&N Trucking, said the growing trend of paid parking at truck stops didn't help the parking situation.
"There's nowhere to park half the time," he said, "and you go to most truck stops, there's more paid parking than there is regular parking. Which, they wouldn't have their stuff if we didn't deliver it…I just don't go there. There's times you get to a spot where you have to pay for one. It is what it is. You gotta have a place to park, and I'm not going to just park anywhere because I don't want my truck and trailer to get hit."
Another independent owner-operator, Robert Davis of Pittsfield, Vermont, primarily hauls Cabot Cheese under his SnoCountry Transport authority in a big-bunk 1988 Freightliner FLC120. He said finding parking is an even bigger problem for him with a 110-inch sleeper.
"I have to try to get an end spot where I can get out because people like to double park," he said.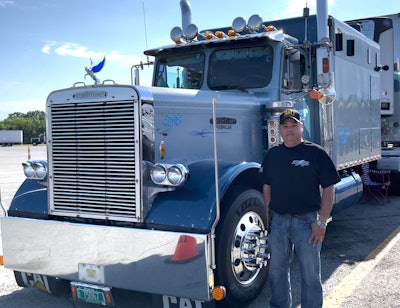 These concerns were reflected in the American Transportation Research Institute's 2020 Top Trucking Industry Issues list, where truck parking ranked third overall and first among truck driver respondents. A joint study by ATRI and the OOIDA Foundation last year found that 44% of truck drivers indicated that truck parking was "somewhat harder" or "much harder" to find during the pandemic due to some states shuttering rest areas.
While truck parking was the top issue as rated by driver respondents to ATRI's 2020 survey, the issue did not appear in the top 10 for carrier respondents.
Early in the pandemic, finding food away from the cab also presented a major problem for drivers as many restaurants either temporarily closed or were only open for drive-thru service.
"The hard part is, you know, as far as being a truck driver, you can't go in a lot of places because everything is drive-thru only or shut down," said North Carolina-based owner-operator Greg Eudy, who pulls for Reynolds Trucking. "So, on the road, when you leave in the morning, you have to make sure you've got everything you need throughout the day because a lot of places are closed…that's putting a little struggle on things as far as convenience items."