Trucking news and briefs for Friday, March 20, 2023:
Union, TForce start negotiations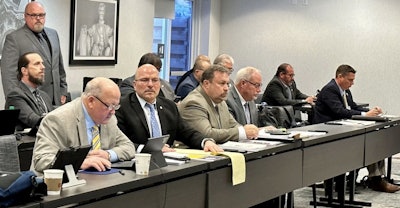 A national negotiating committee for the Teamsters union and TForce Freight (
CCJ Top 250
, No. 4) started this month talks in Arlington, Virginia, tentatively agreeing to a few items where neither party sought changes. The parties also tentatively agreed to an improvement in the language concerning road driver lodging.
The union's current contract with TForce expires July 31.
"We made some minor progress and tried to pluck some of the low-hanging fruit this week," said Kris Taylor of Teamsters Local 745 in Dallas who has been designated as the lead for the Teamsters negotiating committee. "We told the company that it cannot avoid addressing our members' concerns."
The next session is scheduled for the week of April 10.
Trucking trade group meets with Congress to discuss contractors rules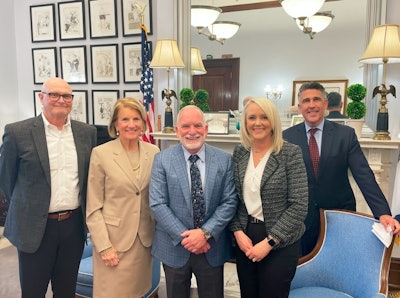 Representatives of trade association Truckers Integral to Our Economy (TIE) traveled to Washington, D.C., earlier this month to meet with members of Congress and discuss the importance of the
independent contractor model
in the trucking industry. During the two-day visit, the coalition met with 18 congressional offices, outlining the essential role independent contractors play in the American economy and the challenges these drivers and businesses face navigating the current legal and regulatory framework.
"One out of every seven trucks you see on the road in the United States today is operated by an independent contractor," said TIE Executive Director, Scott Brenner. "Our association is committed to ensuring that the independent contractor model remains a viable option for businesses and workers alike, providing opportunities for entrepreneurship and job flexibility."
TIE said the meetings with Congress were a step in educating lawmakers on the issues surrounding the independent contractor model and advocating for policies that support its continued use.
Bluegrass Dedicated revamps driver pay scale
Bowling Green, Kentucky-based nearly 100 truck Bluegrass Dedicated is rolling out a new pay scale for its truck drivers that the company says lifts its drivers' pay 50% over the local average. The average professional truck driver salary in Bowling Green, KY is $64,000 annually. Bluegrass Dedicated projected regional driver starting pay is $96,000 annually, 50% higher than the Bowling Green average, the company said.
President Paul Withrow said in addition to the new pay scale, Bluegrass Dedicated offers its truck drivers a comprehensive benefits package including health insurance, 401(k) with company match up to 4%, short- and long-term disability, paid time off (vacation and sick) and volunteer time off.