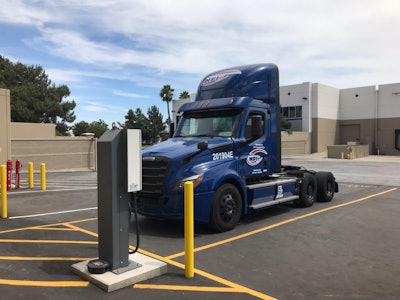 There will come a time, experts say, when after eight to ten years of service an electric vehicle's powertrain battery will lose power and need to be replaced, but eco-friendly options for used vehicle batteries are fairly limited. 
From 2015 to 2020, EV sales around the world grew 450%, from 600,000 in 2015 to 3.3 million last year according to the International Energy Agency (IEA), an intergovernmental agency in Paris that monitors and reports on various energy sectors. In the U.S. alone, the IEA reports that EV sales increased from 100,000 in 2015 to 300,000 in 2020 – a 200% uptick and a surge that prompted the U.S. Department of Energy to establish a battery lifecycle management division, ReCell Center, which works with industry players, academia and national labs to improve recycling efficiency and profitability for lithium-ion batteries.
Pushing for profitability on the recycling front for lithium-ion batteries is good news for fleets as more electric trucks and vans are forecast to hit the road. Over the last two months alone, Freightliner, Isuzu and Hino have each announced plans to focus their medium duty efforts on battery electric, leaving diesel engine manufacturing to Cummins. Cummins has also announced plans to integrate Class 8 fuel cell powertrains, which rely on lithium-ion batteries for propulsion. 
[Related: BEV charging infrastructure may be better than we think it is]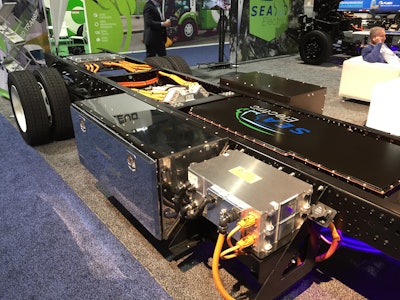 The growing push for commercial vehicle electrification amounts to a sharp increase in lithium-ion batteries that, once depleted, still have plenty of potential. Volkswagen Group of America CEO and President Scott Keogh noted roughly two years ago at the LA Auto Show a $38 billion investment in EVs. VW's truck manufacturing arm, Traton, is now pouring billions into electric truck development in a recent partnership with Hino.
[Related: Hino focusing more on battery-electric]
"Battery recyclability … this is going to be the next pending issue without a doubt. Manufacturers need to come up with ideas," Keogh had told Commercial Carrier Journal's sister publication, Hard Working Trucks. 
Two months ago, VW announced the opening of its first battery recycling plant in Salzgitter, Germany. It has plans for repurposing used batteries, too. 
Lithium-ion battery recycling is poised for more growth and greater chances at profitability as EV demand grows and better methods of recycling are developed, according to Li-Cycle, North America's largest lithium-ion battery recycler.
Another path for used batteries is second-life use where a fleet's used EV batteries can be used in power storage applications. Keogh explained that used EV batteries that are no longer powerful enough for powertrain use can be used for power storage at VW's Electrify America charging stations.
Regardless of the path that fleets elect to take concerning used battery management, it's a segment slated for growth.
"It's gone from a negative, 'batteries are hard to get rid of environmentally' to seeing that these are worth something," said SEA Electric President Tony Fairweather whose whose Australian-based company sells electric vans, refuse trucks and cab-over trucks in the U.S. and abroad.
Used batteries 'great for secondary purpose'
A battery that reaches roughly 80% degradation, or the point at which it's no longer suitable for powertrain use, is still a viable power source for other applications like back-up power and charging other EVs, Fairweather said.
Battery sizes vary depending on truck sizes and fleet duty cycle requirements, but "from our perspective, we've got big battery packs obviously in these trucks that are great for secondary purpose," Fairweather said recently from his office in California. "We're approached by many potential secondary partners that have an interest in utilizing those batteries in (power) storage, etc.," Fairweather continued. "If they only deteriorate at 20%, from a 220 kilowatt battery you still have fundamentally 180 kilowatt hours of capacity."
[Related: NFI plugging in plenty of trucks]
Fairweather suggested that fleets could put their used EV batteries to work as power sources.
"Your solar cell can charge those during the day and you can use that energy at night for charging the trucks and running your depot, whatever the case might be," he explained. "I think that's a legitimate opportunity."
Electric truck and bus manufacturer Lion Electric also sees a clear pathway in repurposing used EV batteries.
"As its energy capacities reach too low of a percentage for usage and permutation, a battery is taken out of use with vehicles and is sent to a battery energy storage unit where it will be used for static energy stockage of lighter demand," said Lion Electric spokesman Brian Alexander. "It remains very useful at this point and can generate extensive savings through off-grid energy storage either to mitigate utility costs or as a microgrid, for example."
Fleets not interested in repurposing their used EV batteries could pursue other opportunities, such as trading them in for new batteries or putting them up for sale in a used EV battery marketplace that is forecast to grow as EV sales continue to climb.
"These industries and businesses are going to pop up in the next two to three years to take advantage of the many things you can do with batteries in second life," Fairweather said. 
The market for trading in used batteries for new ones is also picking up, particularly in China, Fairweather said, where SEA Electric's battery supplier is willing to pay "good dollars for them and then supply a secondary battery use in China typically as storage farms."
Recycling efforts growing
Following a stint as a secondary power supply, batteries that have been degraded to the point that they are no longer useful become a candidate for recycling, another fledgling industry that according to ReCell and Li-Cycle is poised for strong growth as more and more EVs hit the road.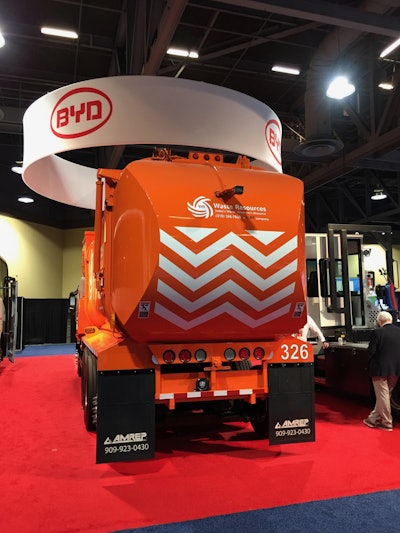 Knowing when a battery is a ready for recycling can vary depending largely on duty cycles and repeated charging, which will gradually decease a battery's ability to hold a charge.
"When degradation has eroded away at the useful energetic capacity a battery holds, it is taken out of use around the 20-year mark, at which point it is recycled," Alexander said. 
Recycling is no easy feat according to ReCell. EV batteries, considered by the Department of Transportation to be a Class 9 hazardous substance, are highly volatile and securely packaged in such a way that it makes recycling more challenging.
[Related: 'Game changing' sold-state battery lighter, more powerful than current lithium-ion]
Once packaging is removed, the odious and costly process of separating elements from toxic slag begins with cobalt being the most prized mineral of all.
Despite any value those elements bring, a tedious recycling process can still come at quite a cost, which can get passed along to fleets.
ReCell points out on their website that "electric car owners are unable to simply recycle their batteries at the end of their vehicle's lifetime; they must pay for a service if they choose to do so."
Li-Cycle said there are times when lithium-ion battery recycling will come at a price and other times when it can pay off.
"The fee or payable to the customer is dependent on a number of factors such as the commodity prices, chemistry of battery, and format," said Li-Cycle's Chief Commercial Officer Kunal Phalpher. "In some cases there is a fee and in others we are paying for batteries."
Li-Cycle, which recently announced its upcoming listing on the New York Stock Exchange, believes that with its zero-waste approach to recycling "battery recycling can be profitable," Phalpher said.
"We are just at the beginning of electrification for a lot of the major automotive OEMs," Phalpher continued. "Given the batteries are expected to last 8 to 10 years, in the context of North America, we will see the recycling demand balloon toward the end of the decade."