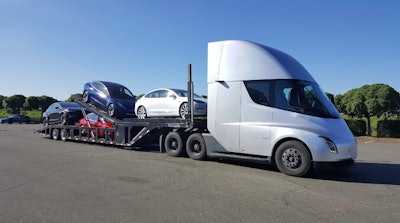 In the expanding and exciting world of cutting-edge vehicle technologies, there's been some tough headlines of late.
First up is Tesla. Led by the multitalented Elon Musk whose genius for social media eliminated the need for a PR department at the now-Texas-based company, Tesla eventually emerged as a leading EV manufacturer with roughly 3 million models produced since its founding in 2008.
But like other success stories, there's been some serious drama along the way. One of the bigger issues that has dogged the company for years is its self-driving technology, which the company has branded, interestingly enough, as Autopilot, Enhanced Autopilot and Full Self-Driving. Several accidents, including some fatal ones, have been blamed on the company's self-driving tech. The National Highway Traffic Safety Administration has made it clear through its investigations that it's not a fan.
For its part, Tesla has said that it does not intend drivers to treat their cars as if they're autonomous. Take for instance the following statement posted on their Autopilot web page: The currently enabled Autopilot, Enhanced Autopilot and Full Self-Driving features require active driver supervision and do not make the vehicle autonomous.
Except…the line between marketing and reality can get a little fuzzy at times. And the California Department of Motor Vehicles believes Tesla crossed that line with other statements promoting self-driving features on its website. CCJ obtained a copy of the DMV's false advertising complaints, which it filed late last month with the Office of Administrative Hearings. Here's an excerpt:
Tesla advertised ADAS features in written marketing materials primarily on Tesla's internet website using the product label and descriptions:
A. "Autopilot"
B. "Full Self-Driving Capability"
C. The phrase: "The system is designed to be able to conduct short and long-distance trips with no action required by the person in the driver's seat."
D. The claims: "From Home – All you will need to do is get in and tell your car where to go. If you don't say anything, your car will look at your calendar and take you there as the assumed destination. Your Tesla will figure out the optimal route, navigating urban streets, complex intersections and freeways to your destination. When you arrive at your destination, simply step out at the entrance and your car will enter park seek mode, automatically search for a spot and park itself. A tap on your phone summons it back to you."
The DMV contends that Tesla is committing false advertising since they believe that these "labels and descriptions represent that vehicles equipped with the ADAS features will operate as an autonomous vehicle, but vehicles equipped with those ADAS features could not at the time offer those advertisements, and cannot now, operate as autonomous vehicles."
According to the DMV, Tesla has acknowledged receipt of the complaints. Other than that we'll have to wait and see how things play out.
The DMV's complaints against Tesla are long overdue. Musk has made it clear that the company's self-driving features are a big a moneymaker. Viral videos and photos abound of Tesla drivers gleefully letting their cars drive on city streets and highways. The fantasy of autonomous vehicles is exactly that and should remain that way with clear and concise language that doesn't elevate product marketing above public safety.
Lane guidance, automatic emergency braking and other aspects of autonomous driving have done much to prevent accidents and protect lives Still, there's much more work to be done before completely entrusting technology to handle all complex tasks of driving. In the meantime, blurring the lines of fantasy and reality regarding the capabilities of these emerging systems hurts the industry as a whole and worse yet can lead to property damage, injuries and fatal outcomes.
TuSimple too bad
NHTSA and the Federal Motor Carrier Safety Administration are investigating a vehicle crash from April involving a TuSimple tractor-trailer equipped with self-driving technology that crashed into a concrete highway barrier along I-10 in Tuscon, Arizona.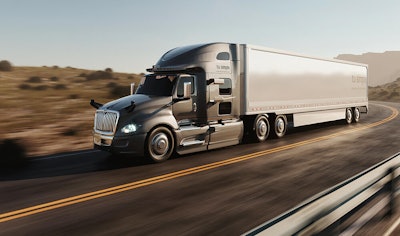 No one was injured in the single-vehicle wreck that TuSimple attributes to human error.
"A human error occurred when two operators in a TuSimple vehicle incorrectly reengaged the autonomous driving mode without completing all of the steps necessary to safely reengage, resulting in the truck scraping a median," TuSimple said in a statement. "Fortunately, no one was injured, there was no property damage, and the only visible sign of the incident was a minor scrape on the truck."
Researchers from Carnegie Mellon University said it was misleading to blame human error since it was TuSimple's autonomous system that turned the truck into the barrier, not the two men in the cab, according to The Wall Street Journal. Researchers went on to say that the accident could have been prevented if TuSimple's system had included common safeguards.
TuSimple grounded its trucks following the accident and upgraded its system to help prevent future accidents.
But as the old saying goes, a computer system is only as perfect as the people who program it. Again, autonomous vehicle systems have come a long way but there's still plenty of road to cover before we let any vehicle do all of the driving, especially an 80,000 lb. truck.
Lackluster Lightning
MotorTrend
recently reported on the towing capability of the Ford Lightning and labeled it "dismal."
Ouch!
The popular auto journal tested an F-150 Lightning Platinum with a camper in tow that approached the truck's 8,500 lb. tow capacity.
Writer Eric Tingwall reported that the truck "couldn't even cover 100 miles. Range improved when we hooked up a significantly lighter trailer, but not by as much as you might expect."
The nearly $93,000 F-150 Lightning Platinum has an EPA rated range of 300 miles yet Tingwall reported getting only 255 miles with nothing in tow and with the driver as the only person in the cab.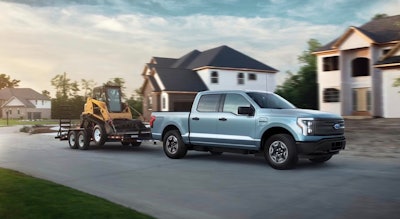 Ford had this to say about the report: Electric trucks experience similar range degradation that we see when towing with traditional gasoline-powered internal combustion engines. Factors like trailer weight, frontal dimensions and aerodynamic drag, traffic speed, weather, route topography and driver habits all affect fuel economy and range in a similar manner. F-150 Lightning customers can proactively prepare for these affects by allowing the vehicle to calibrate the trailer weight. Within a few short miles, F-150 Lightning intelligently updates distance to empty via the cloud with range predictions from routes added to Ford embedded navigation and factors above. This allows F-150 Lightning to understand the true tow weight and factors above to then create an accurate estimate of range.
CCJ's sister publication Hard Working Trucks talked with Ford this week about reviewing an F-150 Lightning. Hopefully the Big Blue Oval will come through. After all, we just want to see how Lightning performs while taking on some of the same tasks that the average fleet pickup takes on every day. And yes, there are days when fleet trucks aren't towing anything and other days when they are. It would be nice to entrust a truck to do both.
Electric trucks and vans do have real potential in the right applications given that they offer zero emissions and have far lower maintenance and fuel costs versus conventional vehicles. But at this point, they're far from competing on the same level of ICE in terms of capability. As a tow truck driver at the Advanced Clean Transportation Expo pointed out to me in May, it's an internal combustion truck that has come to the rescue when those powertrain batteries give up out on the road.
All three of these stories demonstrate how eager companies are to lure customers and investors. Their websites are aglow with impressive photos, videos and catchy verbiage. But in a new twist on an old Brady Brunch line let me say this: "Marketing, marketing. Please don't push a pee wee into the spotlight if he's not ready for prime time." It also reminds me of Orson Welles' masterpiece film Citizen Kane where the main character, Charles Foster Kane, forces his reluctant wife into the limelight to sing before packed audiences. The only problem? She didn't have the chops to pull it off and the critics were far from kind.