Trucking news and briefs for Friday, Sept. 9, 2022:
Old Dominion receives Autocar electric terminal tractor
Autocar, manufacturer of specialized severe-duty vocational vehicles, has delivered its first battery-electric terminal tractor, the E-ACTT, to Old Dominion Freight Line (CCJ Top 250, No. 10).
Autocar delivered the electric terminal tractor to Old Dominion Freight Line's facility in Rialto, California, for driver orientation before the company deploys the truck into the field.
Autocar announced the purpose-built E-ACTT in 2021 to help fleets meet regulatory mandates in the vocational truck industry, including the transition from diesel to zero-emission, electric terminal tractors. Old Dominion is the first customer to receive Autocar's emissions-free, all-electric terminal tractor during the transition to more sustainable choices in the freight and shipping industry.
"We are excited to deliver our first production unit of the E-ACTT and begin operator orientation with Old Dominion Freight Line team members on Autocar's first electric truck," said Mark Aubry, president, terminal tractor division at Autocar. "Our engineers and technicians have designed and built a terminal tractor that offers the same reliability and durability as its diesel counterpart without a carbon footprint."
In addition to the E-ACTT's environmental benefits, it's anticipated that these yard trucks will also have lower maintenance costs and significant fuel savings.
The E-ACTT is equipped with a 210-kWh modular battery pack that can last up to 22 hours on a single, full charge. The E-ACTT uses the industry standard CCS-1 compliant DC fast charging with charging up to 150 kW and to help sustain long lasting battery life, Autocar utilizes liquid cooled/heated batteries.
"Old Dominion is looking into the future of electrification in our fleet and understanding the benefits of a battery-powered switcher. We're excited to test the performance of the E-ACTT in our daily LTL operations at our Rialto, California, service center," said Jim Raynor, vice president of equipment and maintenance for Old Dominion Freight Line. "We appreciate Autocar's partnership, and we're honored to take delivery of their first E-ACTT."
Don Ake retiring from FTR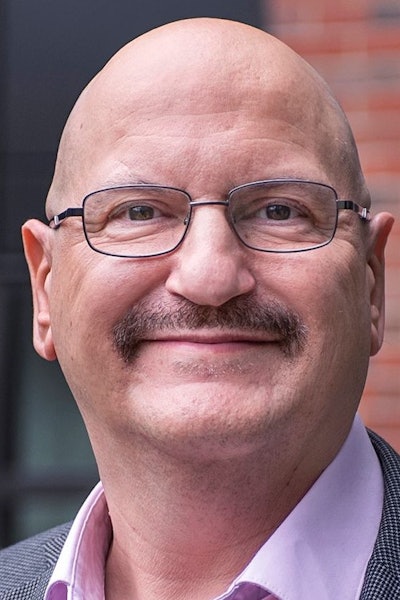 Don Ake, FTR's vice president of commercial vehicles, will be retiring from FTR at the end of September. Ake has held his position at FTR since 2013. His responsibilities included forecasting and analysis of the Class 8, commercial trailers, and medium-duty truck markets.
Ake began his career in the industry with equipment supplier Hendrickson in 1993 and has worked at firms related to transportation ever since. "The trucking industry is by far the best industry I have ever worked in. The people are helpful, hardworking, and honest," Ake said. "My time at FTR has been wonderful – they are a great company. I will miss the talented people I have worked with at FTR as well as the challenges of forecasting equipment demand in this complex industry."
Eric Starks, chairman and CEO of FTR added, "Don has brought such a wealth of information to FTR and a unique way of presenting his forecasts for the truck and trailer industry. He's been a huge part of our success and he'll be missed. We wish him the best."
U.S. Capitol Christmas Tree tour dates, locations announced
A Kenworth T680 Next Generation operated by Hardy Brothers Trucking will transport the 2022 U.S. Capitol Christmas Tree from the National Forests in North Carolina to Washington, D.C., with stops en route to a full slate of community celebrations.
This year's U.S. Capitol Christmas Tree – a 78-foot tall Red Spruce – is scheduled to be harvested Nov. 2 from the Pisgah National Forest in North Carolina. The tour theme is "From the Mountains to the Sea."
Hardy Brothers Trucking was chosen to transport the tree. Founded in 1965, the Siloam, North Carolina-based company has more than 100 dedicated drivers and 55 Kenworth trucks – including 11 T680 Next Generation models – pulling refrigerated trailers and hauling freight from coast to coast.
"We're honored to receive this special opportunity to carry the U.S. Capitol Christmas Tree on its journey to Washington, D.C.," said Eddie Hardy, the company's president.
The Hardy Brothers Trucking husband-and-wife driver team of Harold "Ed" Kingdon Jr. and Deborah Z. Kingdon was selected by the company for the honor of transporting the tree.
The public community celebrations begin Nov. 5. The official tree lighting ceremony on the West Lawn of the U.S. Capitol building is scheduled for Nov. 30. Smaller companion trees also will be provided to decorate offices inside of the U.S. Capitol building and other sites throughout Washington, D.C., along with handmade ornaments created by North Carolinians.
The 2022 U.S. Capitol Christmas Tree Tour public schedule is:
Nov. 5: Western North Carolina Agricultural Center, Fletcher, North Carolina
Nov. 6: Cherokee County Courthouse, Murphy, North Carolina
Nov. 6: Oconaluftee Island Park Event Site, Cherokee, North Carolina
Nov. 7: Pisgah Forest Ranger Station & Visitor Center, Pisgah Forest, North Carolina
Nov. 7: Marion Main Street, Marion, North Carolina
Nov. 8: Avery County Cooperative Extension Center, Newland, North Carolina
Nov. 8: Watauga High School, Boone, North Carolina
Nov. 8: Downtown Newton, Newton, North Carolina
Nov. 9: Veteran's Memorial Park, Mount Airy, North Carolina
Nov. 9: Troy Town Hall, Troy, North Carolina
Nov. 10: North Carolina Zoo, Asheboro, North Carolina
Nov. 11: North Carolina Veteran's Home, Kinston, North Carolina
Nov. 12: Union Point Park, New Bern, North Carolina
Nov. 13: Fort Raleigh National Historic Site, Manteo, North Carolina
Nov. 14: Suffolk Visitors Center, Suffolk, Virginia
Nov. 18: Delivery to West Lawn, U.S. Capitol Building, Washington, D.C.
Nov. 30: Tree Lighting Ceremony, Washington, D.C.
Brokerage HTL Freight acquires 3PL
Charlotte-based third-party logistics brokerage HTL Freight has acquired Lake Zurich, Illinois-based 3PL, ATTS Logistics. This transaction follows HTL's acquisition of drayage and transload specialist Matchmaker Logistics in November 2021.
The acquisition expands HTL Freight offerings into less-than-truckload (LTL) shipments, the company said. Founded in 1999 by Greg and Sharon Hatz in the greater Chicago area, ATTS has a service offering including partial, LTL and air.
HTL added that the acquisition allows the company to offer additional freight solutions to shippers, while its strong network of carriers will benefit from increased asset utilization due to the expanded types of loads accepted.
"This acquisition increases our capabilities, our service offerings, and gives us a presence in the robust Chicago freight market," said HTL Freight CEO Onu Okebie. "Strategically, this positions HTL as a true one-stop shop and allows us the opportunity to fulfil our customers' LTL needs."