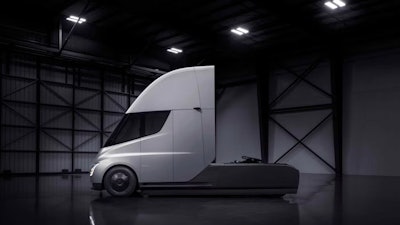 Tesla
Mention an all-electric truck fleet and California typically comes to mind, but a start-up in Central Florida has set out to change that with a plan that relies solely on Tesla Semis.
EV Semi-Fleet reported raising $1.1 million, which fueled reservations for 50 Semis that they plan on using at ports in Tampa and Jacksonville.
"We believe that we could get our first of 50 trucks by July of 2023," said EV Semi-Fleet CEO Jake Guerra.
In the meantime, the three-man crew is working out of an office in Orlando where they've been busy building contacts, studying the industry and raising funds to reserve more Tesla tractors.
"Tesla's Semi division has been extremely responsive," Guerra said. "Any questions we have, they really do a great job in getting back to us with quality information."
The group already has a leg up on some important fundamentals. EV Semi-Fleet co-founder Thomas Licata brings 10 years of freight broker experience while lead investor and technology advisor Thomas O'Hanlon, an electrical engineer, draws on knowledge gleaned in power plant construction and Tesla EV ownership, which has allowed O'Hanlon to more closely study the car maker's technology, including Full Self-Driving mode.
But Orlando over L.A.?
"Orlando's our hometown," said Guerra, an entrepreneur who's worked to get various businesses off the ground, including an embroidery company.
"We see the EV revolution happening here," Guerra continued. "There are Teslas all around us right now where years ago the only place you would see one was on the West Coast. Now it's more of a nationwide movement."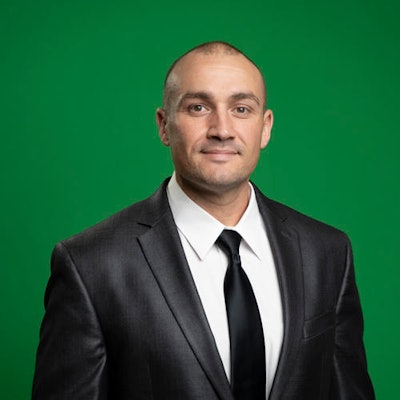 EV Semi-Fleet plans to start with regional hauling and then expand to long-haul once adequate charging is in place.
"We could get from Miami to Southern California with a total of seven charging stations, and only a charge time of 30 minutes each," Guerra said.
In addition to running their own trucks, EV Semi-Fleet plans on contracting with owner-operators. Guerra's convinced that far less maintenance requirements with Semi and cheaper fuel-ups at chargers versus the pump will appeal to plenty of owner-operators.
"Mom and pop [owner-operators] are just overwhelmed by expenses for operations and can have a really difficult time managing their own expenses in repairs," Guerra said. "So we're building a platform for ourselves as well as for mom and pop so that on day one of getting a Tesla Semi truck, they can roll up to our company and move freight from our distribution partners. It's something that needs to be done, especially if we're really trying to transform this whole Class 8 industry into all electric."
Brand power?
With other electric truck manufacturers to choose from, why did EV Semi-Fleet opt to go with Tesla Semis?
"The technology and the range," Guerra said. "Range is a big one, plus Tesla does two things: they deliver a quality build and once they get to production, it really ramps up quickly."
EV Semi-Fleet is impressed with Tesla's charger roll-out and Semi's advertised 500-mile range courtesy of their new 4680 battery pack.
"Their battery life is far greater than some of these other ones that are on the market right now," Guerra said, "and they also support their community with adequate charging stations."
The all electric Semi-Fleet is also betting on the Tesla name to lure more drivers.
"Oh, for sure," Guerra said. "That's the forward-thinking CDL drivers and we have gotten numerous applications. We have a page that CDL drivers can apply on. We just had a driver who's driven over 1.5 million miles apply. He currently drives for a third-party company that moves freight for Walmart and he wants to drive for us."
Guerra also sees driver stress declining as Tesla's Full Self-Driving is increasingly improved and incorporated more in its trucks. However, he doesn't envision the technology forcing drivers to lose their jobs.
"It's going to drastically reduce driver fatigue," Guerra said. "I think overall it's going to be great for the industry. You have a lot of people that think it's going to take jobs away, but that's just not the case. There are too many variables on the road going coast-to-coast and the driver is needed to keep that truck in line and safe. And with this added technology, they're going to have much more ability to focus on their surroundings."
All electric catching on
Commercial Carrier Journal
reached out to alt fuel experts at Gladstein, Neandross & Associates (GNA) and the North American Council for Freight Efficiency (NACFE) to weigh in on EV Semi-Fleet's goal of becoming an all-electric fleet in a state more widely known for golf courses and amusement parks.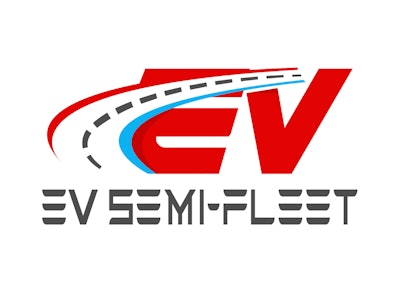 GNA pulls in plenty of newbies and trucking veterans alike to its annual Advanced Clean Transportation Expo in Long Beach, California. This year's event, which takes place May 9–12, is shaping up to be their biggest yet.
"The rapid switch to transportation electrification is unprecedented and exciting, and we see new market entrants on a near daily basis who are looking to disrupt traditional business models and fleet services," said GNA Chief Operating Officer Sean Turner. "Not all of these operators will succeed in the electric fleet space, but many will if they have a good strategy and focus on team, resources, connections, and ensuring they deliver quality in whatever they do."
Rick Mihelic, NACFE's director of emerging technologies, pointed out that trucking start-ups are up against more challenges than in the past few years.
"We have just seen in the last 2-3 years a huge number of start-up truck companies as drivers moved from fleets to being their own boss," Mihelic said. "Inflation and other factors likely will see this number decrease over the next year as the market forces out less competitive companies. Is there room for more start-ups? I think there is always room for competition, but it depends on where we are in the freight cycle. If the market is going up, it's much easier to be a start-up.
"When demand out paces supply, it's easier to get into the market," Mihelic continued. "Clean truck companies may be able to fill a growing niche market where major shippers are looking for sustainable transportation methods to support their corporate sustainability goals. This applies both to the assets they own and those they are contracting with. National brands like Pepsi, Anheuser-Busch, etc. that have announced sustainability goals are examples that operate in Florida and may influence growth in ZEV use there."
While Florida may be more dedicated to pursuing cutting edge space travel than zero-emission trucking, it's still no stranger to the nascent segment. Mihelic pointed out that a zero-emission truck map published by CALSTART shows Florida with 34 electric trucks, which he said likely include yard tractors.
"Ports with major container terminals are prime candidates for electrification both with drayage tractors going short regional routes and also terminal tractors at both ends of those routes," Mihelic said.
Florida utilities can help in the transition. During the Technology & Maintenance Council's spring meeting in Orlando last month, "the utility for Orlando said they actually produce more power than their region needs, so they market extra power to others," Mihelic said. "I expect electrification of ports would be an easy fit. We just released a report on electrifying terminal tractors. See NACFE's website."