Panasonic Computer Solutions Company, manufacturer of durable, reliable Panasonic Toughbook mobile computers, introduced the Panasonic Toughbook H1 Field, a rugged handheld tablet computer.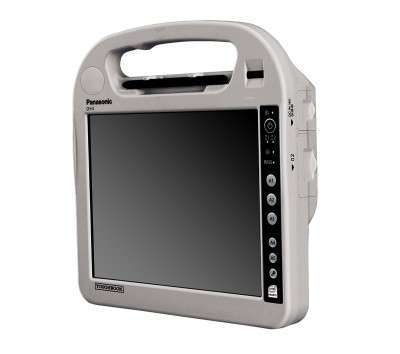 The company says the new device is designed for highly mobile professionals such as field sales personnel, first responders, supervisors, inspectors and maintenance workers.
"The H1 Field is not just a new product. For the first time, it represents a missing link between laptops, mobile computers and handheld technology," said Kyp Walls, director of product management, Panasonic Computer Solutions.
The Toughbook H1 Field offers the durability expected of Toughbook mobile computers, such as a six-foot drop rating, with optional SmartCard, RFID, and barcode readers, camera, GPS and Qualcomm's new Gobi2000 mobile broadband technology which simplifies complex multi-carrier wireless deployments for IT departments.
By leveraging Panasonic's advanced battery technology and a 1.86 GHz Intel Atom processor, the Toughbook H1 Field offers six hours of battery life, complemented by twin swappable batteries that allow for limitless use.
"As workforces become more mobile, it's critical to empower them with the right tools," Walls said. "The Toughbook H1 Field was designed based on extensive customer input to ensure it had the right mix of form factor, features and durability to maximize worker productivity and value."
The Panasonic's Toughbook H1 Field includes a 10.4" dual-touch display that offers both tablet and touchscreen functionality. The display also includes a circular polarizer, plus anti-glare and antireflective screen treatments, making it easily viewable in direct sunlight. Weighing only 3.4 lbs, this mobile computing platform features 2GB of RAM and a 64GB reinforced flex-connect solid state drive.
The handheld tablet can also be equipped with next generation GPS technology allowing for location-based services with improved accuracy, faster satellite acquisition time and lower power consumption, the company says.
The Panasonic Toughbook H1 Field will be available worldwide in March 2010 at an estimated street price of $3,379 from authorized Panasonic resellers and distributors.