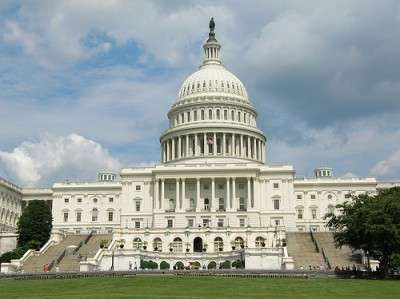 The Senate on Tuesday, March 2, voted 78-19 to pass a $10 billion measure to fund highway projects and extend unemployment benefits for 30 days after Republican Sen. Jim Bunning of Kentucky agreed to end his filibuster demanding a way to pay for it first. The original short-term extension of unemployment benefits needed unanimous consent to pass because Democrats labeled it an emergency spending measure, but Bunning had rejected the motion for unanimous consent.
"The bill passed tonight by the Senate will extend access to health care benefits for workers who have lost their jobs, help small businesses get loans so they can grow and hire, and extend unemployment insurance benefits for millions of Americans who are looking for work," President Obama said after signing H.R. 4691 late Tuesday. "I'm grateful to the members of the Senate on both sides of the aisle who worked to end this roadblock to relief for America's working families," the statement said.
The Senate's failure last week to overcome Bunning's objections meant funding for federal highway, transit and highway safety programs ran out at midnight Sunday, Feb. 28. The current surface transportation authorization act – the Safe, Accountable, Flexible, Efficient, Transportation Equity Act: A Legacy for Users (SAFETEA-LU) – was due to expire Sept. 30, 2009, but has been kept alive by a series of extensions while Congress considers a replacement authorization bill. A different bill pending in the House would extend SAFETEA-LU through the end of 2010.
The expiration forced employee layoffs at the U.S. Department of Transportation, including the Federal Motor Carrier Safety Administration, Federal Highway Administration, National Highway Traffic Safety Administration and the Research and Innovative Technology Administration.
DOT furloughed nearly 2,000 employees without pay starting Monday, March 1, temporarily shutting down highway reimbursements to states worth hundreds of millions of dollars, national anti-drunk driving efforts and multimillion dollar construction projects across the country. NHTSA said the furloughs disrupted safety programs that operate in partnership with the states and advocacy groups, such as Mothers Against Drunk Driving (MADD) and the International Association of Chiefs of Police (IACP).
Assistance to consumers whose goods are held hostage by rogue moving companies has been unavailable during this period. And work addressing texting while driving for commercial truck and bus drivers, electronic onboard recorders and hours of service also had been suspended.
"I am pleased that the Senate has acted to break its logjam and extend the Highway Trust Fund for another 30 days," said Transportation Secretary Ray LaHood. "This means that our valued employees may return to work. It also means that their important work getting the economy back on its feet, ensuring Americans' safety and keeping critical construction projects moving will be able to continue."