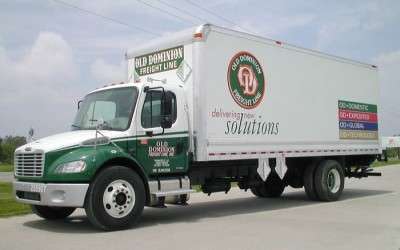 Old Dominion Freight Line has been recognized as an Automotive Service Excellence training provider for its instructor-led training program. The voluntary ASE certification program is offered by Continuing Automotive Service Education and administered by the National Automotive Technicians Education Foundation.
ASE, an independent nonprofit organization, has been certifying automotive technicians and other automotive service professionals for nearly 40 years. The organization's goal is to improve the quality of vehicle repair nationwide.
Old Dominion's training program provides continuing education to working technicians. As they complete Old Dominion's maintenance training courses, technicians can receive CASE continuing education credits.
A team from NATEF toured Old Dominion's corporate facility in Thomasville, N.C., in late February and performed an onsite evaluation of the company's materials. Leading up to the certification, Old Dominion documented its training process and materials, making changes as needed to instructional methods to conform to ASE requirements.
"This certification marks the culmination of a 15-month long process to meet the requirements to become an ASE-certified training provider," says Ed Richardson, vice president of equipment and maintenance for the less-than-truckload company. "In addition, it marks the continuation of our ongoing commitment to ensuring we have the safest fleet on the road."