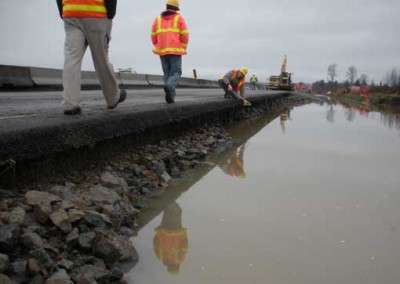 The federal government is providing more than $338 million to states across the nation to cover costs incurred to repair roads and bridges damaged by a variety of natural emergencies and catastrophic events, U.S. Secretary of Transportation Ray LaHood announced.
"People cannot return to their daily lives and businesses cannot get back up and running again until transportation is restored after a natural disaster or catastrophic event," says U.S. Transportation Secretary Ray LaHood. "This money helps the states get roads and bridges back in service so people can get back to their regular activities."
A total of $338,865,050, under the Federal Highway Administration's emergency relief program, will help 18 states and American Samoa pay for damages caused by storms, flooding, hurricanes and other disasters and events.
"These communities have experienced significant losses," Federal Highway Administrator Victor Mendez says. "Restoring roads and bridges is one of the most critical ways the federal government can help these areas fully recover from a natural disaster or catastrophic event."
The funds will reimburse states to fix or replace highways, bridges and other roadway structures such as traffic signs, guardrails and lighting. Also eligible are costs associated with detours, debris removal and other immediate measures necessary to restore traffic flow in impacted areas.
The 2009 Continuing Appropriations Act and the 2006 Department of Defense Appropriations Act both provide additional funding for the FHWA program that Congress annually authorizes at $100 million. The program reimburses states for the repair or reconstruction of federal-aid highways that were damaged in disasters and catastrophic failures.