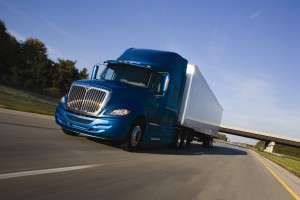 Navistar International Corp. said Tuesday, May 4, that it had reached an agreement with the U.S. Environmental Protection Agency that settles lawsuits it had filed in March 2009 concerning the agency's certification policies for diesel-powered trucks equipped with selective catalytic reduction. The agreement, reached Monday, May 3, calls for EPA to hold a public workshop or hearing to address the issues Navistar raised in its challenges before the U.S. Court of Appeals for the District of Columbia Circuit.
EPA must publish the agreement in the Federal Register for comment before it can become final, Navistar said. The settlement comes a week before the parties were set to square off May 10 in oral arguments before a three-judge panel of the federal appeals court.
Navistar had argued that EPA's guidance documents for SCR implementation were invalid because the agency had adopted them without the required public process and had relied only on input from the SCR engine makers. Navistar contended that EPA's guidance would allow SCR-equipped trucks to operate for extended periods without any control of NOx emissions, resulting in certification of SCR engines as meeting NOx emissions requirements when they do not.
On Monday, May 3, Navistar and EPA filed an emergency joint motion to cancel the May 10 oral arguments and hold the case in abeyance pending approval of the settlement by the Justice Department and public comment on the settlement in principle, which is required by the Clean Air Act. The settlement affects two related lawsuits, one directed at the February 2009 guidance memorandum to SCR engine makers and the other addressing issues related to EPA's 2001 rule setting NOx standards.
According to Navistar, the agreement provides that EPA will "engage in a public process to reexamine its policies, for future 2011 and later model year engines" during which it will "provide a thorough review of EPA's policies regarding operation of SCR-equipped engines." EPA also has promised to "ensure, among other things, that SCR-equipped heavy-duty diesel engines are designed to properly control emissions as required under applicable regulations."
Navistar looks forward to participating in the public process, said Jack Allen, president of Navistar's North American Truck Group. "We believe that with full and open public participation, EPA will develop a new approach that will result in equal enforcement of the 2010 NOx requirements for all engine makers."
The EPA settlement mirrors one struck just two weeks ago with the California Air Resources Board. Navistar had sued CARB in San Francisco Superior Court for applying EPA certification standards regarding SCR-equipped trucks. The truck maker argued that in doing so, CARB was allowing SCR-equipped trucks to operate for extended periods without controlling NOx emissions. In that settlement, CARB stated that EPA's guidance was not its policy and agreed, as EPA has done, to hold a public workshop on the issues Navistar has raised.
Navistar's own MaxxForce DT midrange diesel engines and its MaxxForce 13 big bore diesel engines received EPA certification for model year 2010 earlier this year. The company is using advanced exhaust gas recirculation to meet EPA's 2010 emissions standards.
A spokesperson for Daimler Trucks North America, which uses SCR to meet EPA's 2010 emissions standards, said that "SCR technology is the only currently available option for complying with the 2010 emission standards without the use of emission credits. We are pleased that the uncertainty caused by questionable litigation is now eliminated and that the EPA remains committed to supporting SCR technology. Daimler Trucks North America will always work to provide the cleanest and most fuel-efficient products to our customers."