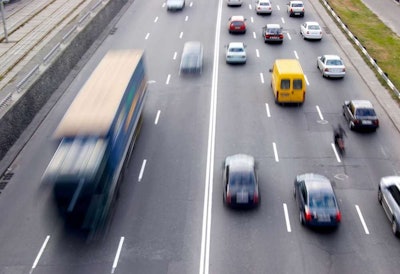 The National Highway Traffic Safety Administration and the U.S. Environmental Protection Agency today, May 7, issued a joint final rule to establish a national program consisting of new standards for light-duty vehicles to reduce greenhouse gas emissions and improve fuel economy.
The agencies say the joint final rule, published today in the Federal Register, is consistent with the National Fuel Efficiency Policy announced by President Obama on May 19, 2009, responding to the country's concerns over global climate change and reducing oil consumption. EPA is finalizing greenhouse gas emissions standards under the Clean Air Act, and NHTSA is finalizing Corporate Average Fuel Economy standards under the Energy Policy and Conservation Act, as amended.
These standards apply to passenger cars, light-duty trucks and medium-duty passenger vehicles, covering model years 2012 through 2016. The new standards ultimately requiring an average fuel economy standard of 35.5 mpg in 2016, are projected to save 1.8 billion barrels of oil over the life of the program with a fuel economy gain averaging more than 5 percent per year and a reduction of about 900 million metric tons in greenhouse gas emissions. This would surpass the CAFE law passed by Congress in 2007 that required an average fuel economy of 35 mpg in 2020.
The agencies say the standards represent a harmonized and consistent national program under which automobile manufacturers will be able to build a single light-duty national fleet that satisfies all requirements under both programs while ensuring that consumers still have a full range of vehicle choices. NHTSA's final rule also constitutes the agency's record of decision for purposes of its National Environmental Policy Act analysis.
To view the joint final rule, effective July 6, go to www.regulations.gov. The docket numbers are EPA-HQ-OAR-2009-0472 and NHTSA-2009-0059.