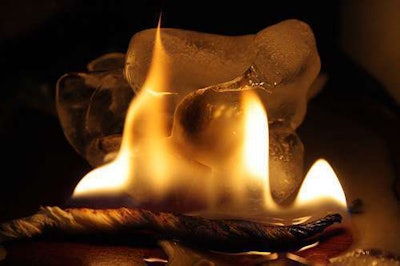 Leading suppliers of electronic onboard recorder (EOBR) technology and groups representing trucking companies, private fleets, bus operations and law enforcement agencies have asked for two changes in the performance specs that will be required for EOBRs in two years. The Federal Motor Carrier Safety Administration's final EOBR rule "includes two technical specifications that are unrealistic, very costly and are probably not what was actually intended," the carrier groups and technology providers said in a joint petition for reconsideration.
The technical specs targeted by carriers and vendors are the requirements that the EOBR (1) be able to operate in temperatures ranging from -40 degrees Celsius to 85 degrees C and (2) be capable of transferring records-of-duty status using a USB Type B connector and implementing the Mass Storage class (08h) for driverless operation.
These specifications "would force the industry to develop significantly more expensive hardware and to incur extraordinary transitional costs in order to be compliant," the petition states. "Based on our experience and a review of commercially available equipment being used for transportation telematics, these additional requirements do not appear to be appropriate."
The operating temperature range is not supported currently by commercially available ruggedized mobile computing systems or any EOBR in use today. Commercially available ruggedized telematics devices with displays typically meet a minimum operating temperature range of -20 degrees C to 60 degrees C, the petition states. The petitioners recommended that FMCSA either drop the operating temperature range requirement altogether or adopt the range currently met by commercially available ruggedized devices.
On the USB connection issue, the petitioners pointed out that most EOBR-capable devices with a USB interface support Type A connectors, not Type B. In addition, those devices may have processors and file systems with limitations in supporting emulation of a USB mass storage device.
If the specification allowed for EOBRs to have a Type A connector and the download process to use a USB mass storage device provided by the enforcement agent, existing devices would be compatible immediately, the petitioners said. "This approach avoids costs of retrofits and device obsolescence and improves interoperability with law enforcement laptops that might not be easily connected to the EOBR through a cable."
The organizations submitting the petition for reconsideration were Qualcomm, PeopleNet, Xata, Continental Corp., American Trucking Associations, American Bus Association, Commercial Vehicle Safety Alliance, National Private Truck Council and United Motorcoach Association.
For a copy of the petition for reconsideration, click here.