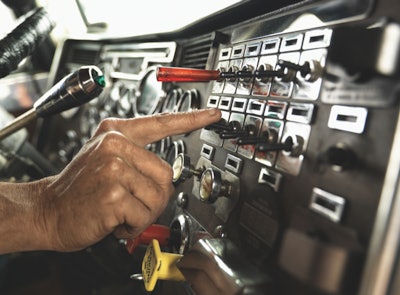 For fleets needing additional drivers, the constraint will be in their ability to hire and train prospects from the available labor pool, according to FTR Associates' Driver Supply Update for May. The report shows that while there are sufficient numbers of experienced drivers looking for work, fleets have pared down their hiring and training departments so severely during the recent downturn that most will be challenged to process a sufficient number of drivers to fill previously parked trucks. FTR estimates that the industry's hiring ability has been cut by one-third.
Amid all the optimism for economic recovery in the near term, an impending driver shortage lurks – the likes of which the industry never has experienced. Just how bad will it be? "This dwarfs what we saw back in 2004," said FTR President Eric Starks during a recent CCJ Webinar presentation. FTR forecasts the driver shortage to reach 200,000 drivers by the end of 2011.
Though it's debatable just how many drivers will be sidelined when the Federal Motor Carrier Safety Administration's Comprehensive Safety Analysis 2010 system rolls out at the end of the year, any amount lost only will intensify the problem. "It's possible we could be 400,000 drivers short of what we need," Starks said.