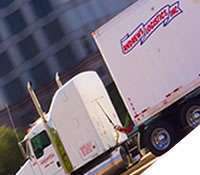 The National Tank Truck Carriers association recognized Andrews Logistics Inc. for outstanding safety achievement in five categories, including the organization's top prize, the 2009 Outstanding Performance Trophy. Recipients of NTTC's industrywide Outstanding Performance Trophy are singled out for their outstanding safety record, their safety preventive maintenance programs, their personnel safety program and record, their involvement in tank-truck industry issues and their contributions to ongoing highway safety.
Irving, Texas-based ALI, which ran 10.7 million miles in 2009 and had a frequency of .093 accidents per million miles, also received three class-specific NTTC Grand Awards in the 10 to 13 million miles class for Competitive Safety, Personnel Safety and, for the sixth year, Annual Safety Improvement. Open to all NTTC members, the Annual Safety Improvement Award compares a company's accident frequency record on a year-to-year basis and recognizes carriers that improve on their own past performance.
Also recognized by NTTC was Griff Odgers, ALI vice president of safety and risk, who was named the 2009 Tank Truck Safety Director of the Year. J. Darron Eschle, ALI chief executive officer, says the awards were a reflection of the company's relentless focus on safety issues.
"In the tank truck transportation industry, safety can never be taken for granted," Eschle says. "We're constantly looking for innovative ways to provide our clients with safe and error-free deliveries, and we're honored that our efforts have been recognized by an organization that contributes so much to our industry."