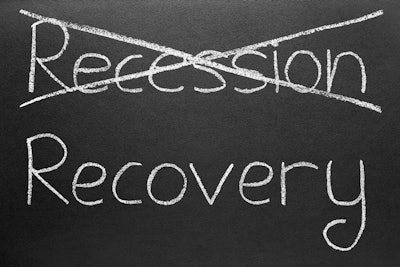 Economic activity in the manufacturing sector expanded in May for the 10th consecutive month, and the overall economy grew for the 13th consecutive month, according to the nation's supply executives in the latest Manufacturing ISM Report On Business released Tuesday, June 1.
The PMI registered 59.7 percent, a decrease of 0.7 percentage point when compared to April's reading of 60.4 percent. A reading above 50 percent indicates that the manufacturing economy is generally expanding; below 50 percent indicates that it is generally contracting. A PMI in excess of 42 percent, over a period of time, generally indicates an expansion of the overall economy.
The rate of growth as indicated by the PMI is driven by continued strength in new orders and production, says Norbert J. Ore, CPSM, C.P.M., chair of the Institute for Supply Management's Manufacturing Business Survey Committee. "Employment continues to grow as manufacturers have added to payrolls for six consecutive months," Ore says. "The recovery continues to broaden, as 16 of 18 industries report growth. There are a number of reports, particularly in the tech sector, of shortages of components. This is the result of excessive inventory destocking during the downturn."
Ore says the past relationship between the PMI and the overall economy indicates that the average PMI for January through May (58.9 percent) corresponds to a 5.7 percent increase in real gross domestic product (GDP); also, if the PMI for May (59.7 percent) is annualized, it corresponds to a 6 percent increase in real GDP annually.