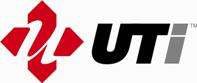 UTi Worldwide Inc. on Thursday, June 3, reported financial results for its fiscal 2011 first quarter ended April 30. Revenues were $1,055.2 million, an increase of 37 percent from $768.4 million. Net revenues (revenues minus purchased transportation costs) were $365.7 million, an increase of 18 percent from $309.5 million. Operating income was $19.0 million, a 6 percent increase from $17.9 million. Net income attributable to UTi Worldwide Inc. was $10.1 million compared to $9.8 million.
"Airfreight and ocean freight volumes grew significantly in the first quarter in a stronger market than we saw in the same period last year," said Eric W. Kirchner, chief executive officer of UTi Worldwide, based in Long Beach, Calif. "Both air and ocean volumes in the first quarter were very close to those seen in the same quarter two years ago, before the market downturn."
Kirchner said that although the volume growth drove an increase in revenue, UTi Worldwide's freight forwarding results were constrained by yield pressure caused by tight capacity and higher transportation rates. "We are adjusting our pricing to reflect these higher rates, yet rates continue to be volatile on many trade lanes," he said. "It is difficult to predict when yields will stabilize, as it will depend on the future rate and capacity environment and our continued ability to adjust pricing. We are intent on achieving our targeted margins, which may adversely impact volume growth in future months. However, we maintain our goal of growing faster than the market."
Kirchner said the company was pleased with the performance of its contract logistics and distribution business, which reported revenue growth and margin improvement. "Client volumes improved in the quarter, particularly in retail and consumer markets, and we continue to manage our operations more efficiently," he said. "Our transformation initiatives remain on schedule, and we are making good progress in all areas."
Revenues increased 37 percent primarily due to the higher airfreight and ocean freight volumes. Net revenues increased 18 percent, less than the revenue increase, principally because of yield pressure. Currency fluctuations also benefited both revenue and net revenue growth. On an organic constant-currency basis, adjusted net revenues increased 7 percent.
Operating expenses, excluding purchased transportation costs, were $346.8 million, an increase of 19 percent. The increase primarily reflects expenses associated with revenue growth and currency fluctuations. The impact from currency fluctuations increased operating expenses by $30.9 million. On an organic constant-currency basis, operating expenses were up 8 percent. Included in operating expenses in the prior-year first quarter were restructuring costs of $1.2 million and severance and other charges of $5.2 million. This was offset by a $6.3 million gain on the sale of property, which was recorded in the corporate segment.
The company reported operating income of $19.0 million, which represented 5.2 percent of net revenues, compared to operating income of $17.9 million, or 5.8 percent of net revenues. The decline in the operating margin was due primarily to the yield pressure in freight forwarding as well as changes in the overall business mix.