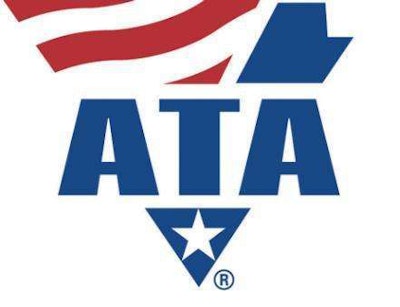 The American Trucking Associations on Friday, June 4, congratulated Tom Swartz, past committee chairman of its Government Traffic Policy Committee, for his 40 years of service to the trucking industry. Swartz retired from UPS Freight on June 1.
"Swartz is deeply respected by his peers as one of the most knowledgeable professionals in the government freight sector of the trucking industry," says Bill Wanamaker, ATA director of government traffic and security operations. "He was particularly known for articulating what government shippers needed to know about our industry in a cogent, civil way. His role in moving the trucking industry message ahead will be missed."
Swartz spent 40 years in the trucking industry, retiring as director of government services for UPS. Previously, Swartz served in several sales positions for Overnite Transportation before it was acquired by UPS.
"With Tom Swartz's retirement, UPS Freight and the American trucking industry lose a true gentleman," says Jack Holmes, president of UPS Freight. "Tom knows more about the movement of government freight than almost anyone, and he could always be counted on to share his expertise for the betterment of the industry as a whole. For 36 years, Tom has been a valued partner for Overnite and UPS Freight. On behalf of our company, I wish him well in his retirement. He will be missed."
Swartz served as GTPC chairman from 2004 to 2007 and was an active member with the committee for nine years, helping to foster industry knowledge to a new generation of government traffic professionals. His specific knowledge of the government transportation market also led to leadership roles at the National Defense Transportation Association and the National Motor Freight Traffic Association.